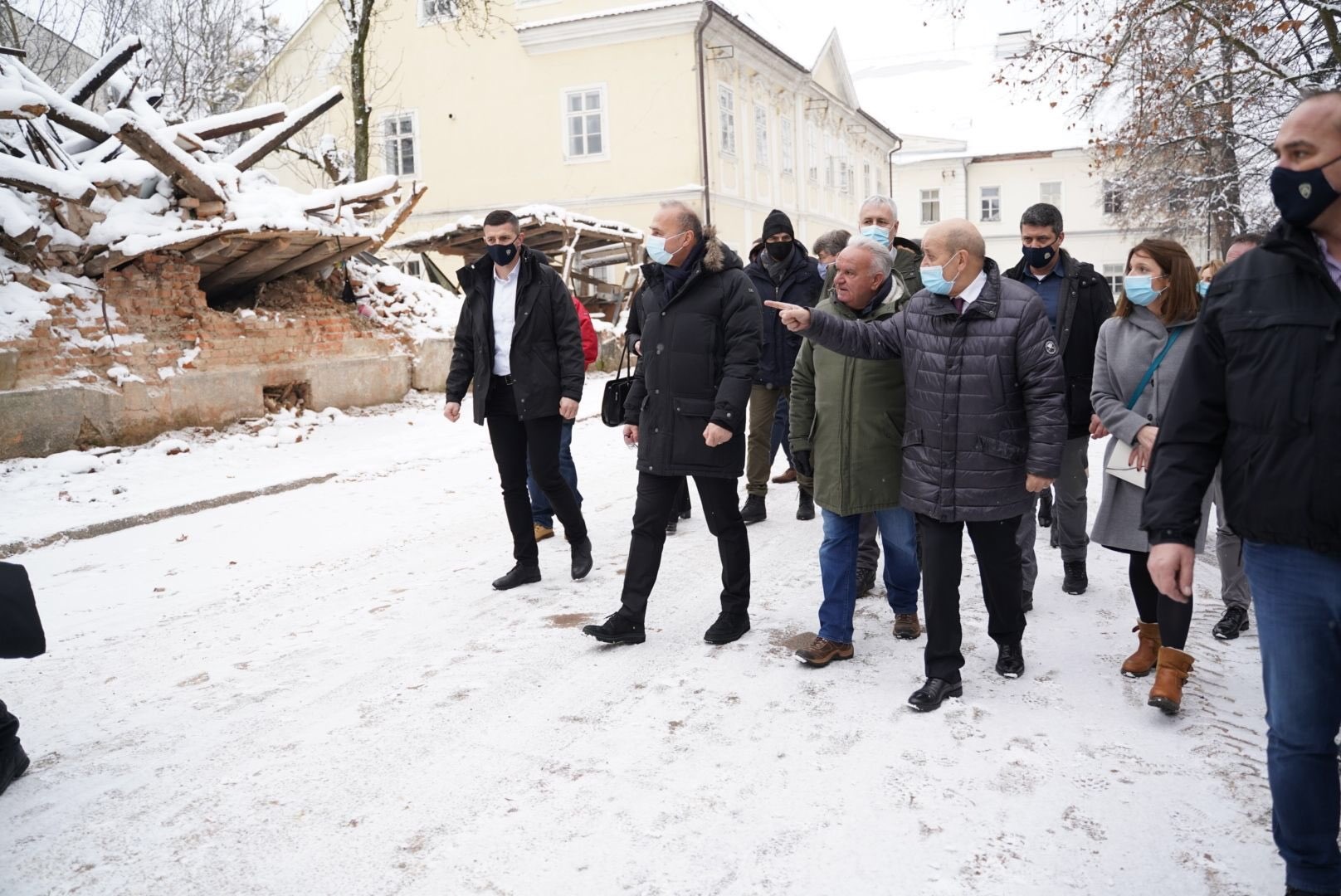 French Foreign Minister Jean-Yves Le Drian visited Petrinja, the city in the central region of Croatia severely damaged from the earthquake two weeks ago.
Le Drian said that his visit, which had been planned earlier, could not have started without him first stopping by the earthquake-struck areas. Addressing media in the Petrinja barracks, he said it would be unthinkable to come to Croatia without visiting Petrinja.
"I wanted to start my trip by visiting Petrinja and the region to express my empathy and show just how much we in France were devastated by what happened to the population here," said Le Drian, expressing solidarity with rescuers for "doing an excellent job."
Le Drian said that the French remember Croatia's support when the Notre-Dame was in flames.
Croatian Minister of Foreign and European Affairs Gordan Grlić Radman thanked his French counterpart for his visit and support.
"Thank you for your support, financial and material, but above all psychological. This expression of solidarity shows that Croatian citizens are not alone," Grlić Radman said.
Petrinja Mayor Darinko Dumbović told Le Drian that Napoleon's forces were stationed in Petrinja at a time and left their mark on the city, suggesting that each EU member state take over the reconstruction of one particular building in the city.
Immediately after the devastating earthquake that struck Sisak-Moslavina County on 29 December, France sent 240 tents with equipment, while 6 housing containers are on their way from France.
Later today, Le Drian will have an official meeting with his Croatian counterpart Grlić Radman in Zagreb. Le Drian will also meet with Prime Minister Andrej Plenković and President Zoran Milanović to talk preparations for France's chairmanship of the European Union in the first half of 2022, the situation in the Western Balkans and developments in the Brexit aftermath. /ibna