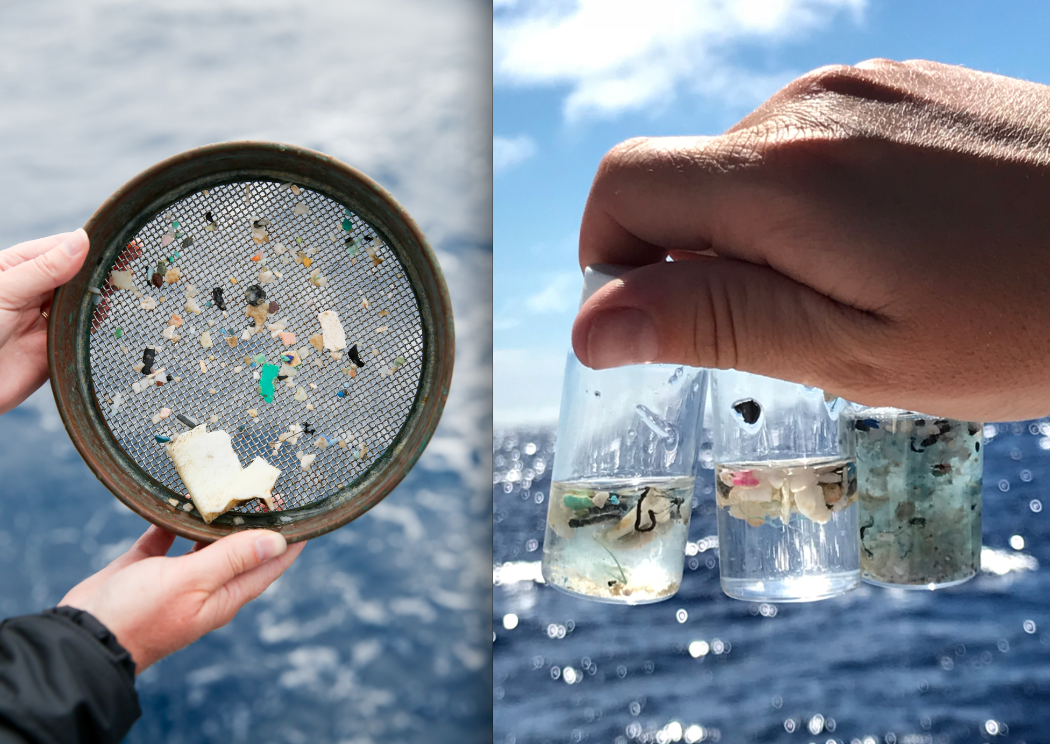 Four students from the Croatian city of Split have designed a device for cleaning microplastics from the sea which, unlike other devices, is remote-controlled and can move around.
Croatian media report that students Antonija Buzov, Petra Kundid, Matej Radić and Andro Rudan have designed a system that can filter seawater and remove microplastics from it, and can be guided by remote control, an updated feature compared to similar purifiers.
"The problem with microplastics is that they adsorb heavy metals, so when you swallow microplastic particles from the sea, you are actually ingesting heavy metals which could eventually lead to various cancers, bleeding and other diseases," says Petra Kundid, a PhD candidate in parasitology.
As microplastics are found on the surface and the very bottom of the sea, they originally envisioned a roller with holes with the properties of a sponge. However, after research, they designed a semi-submerged box that filters and cleans the seawater that passes through it. They named the product "CBRO".
"We used cheap materials because this kind of product normally requires a lot of money which is, I believe, why individuals do not dare to 'tackle' this problem," Andro Rudan said while explaining their prototype.
"The propeller was printed on a 3D printer, the engine is from a drill and is powered by three batteries from laptops that are no longer used. The electronics and the device are connected to the Internet. We control the rudder and the engine speed via mobile phone," he said, adding that they intend to install sensors which would measure the amount of water that passes through the device in order to obtain numerical data which would later be easier to use in studies.
Plastic makes up 85% of waste on beaches around the world, while last year the International Union for Conservation of Nature (IUCN) announced that over 200,000 tonnes of plastic leaks into the Mediterranean every year, with a sharp warning that by 2040 the amount will double unless significant measures are taken.
At a plenary session in late March, in its resolution on marine litter the European Parliament underscored the damage it caused to fisheries and called for urgent measures to reduce such waste, from further restricting the use of disposable plastics to promoting collection and recycling.
The resolution also called for a stronger inclusion of the maritime aspect into the European Green Deal. /ibna