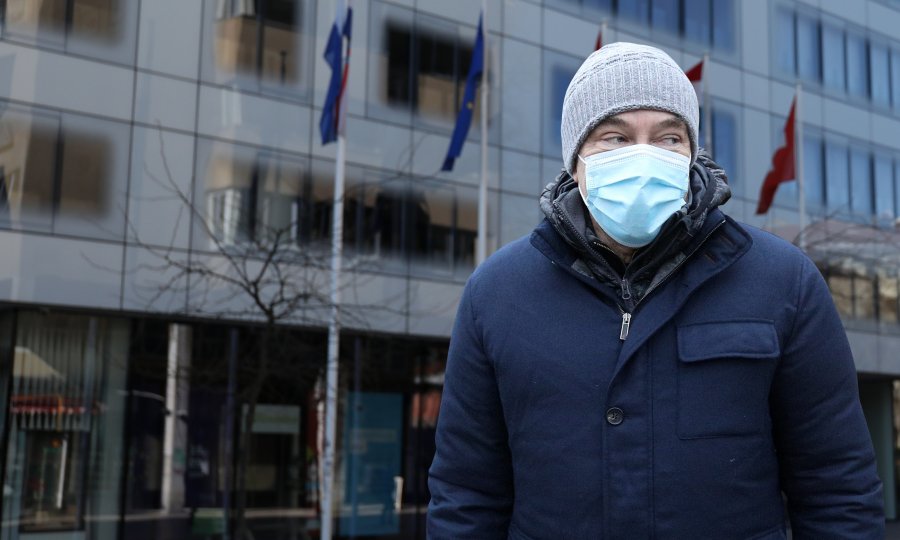 Dragan Kovačević, former CEO of state-owned oil pipeline operator Janaf and a suspect in the Janaf corruption case, was arrested once again on Wednesday together with another three suspects for accepting bribes to fix jobs, a source close to the investigation told HINA agency.
The police confirmed that the criminal investigation conducted by the anti-corruption police department PNUSKOK in cooperation with the USKOK anti-corruption department was under way.
"Several people have been arrested this morning for corruption. For now, we cannot provide more details," the Interior Ministry announced.
In mid-December, after being released from a three-month investigative detention, former JANAF CEO Dragan Kovačević said he "hadn't stolen a single penny" and that he would prove his innocence in court.
Kovačević said afterwards that the one million euro found in his garage was the money of his business partners intended for the purchase of 250 hectares of land in Slavonia.
Speaking of his club in Zagreb's Slovenska Street, where many state officials and business people are regulars, Kovačević said it was not a club but an association called the "Slavonska ravnica" (Slavonian plain), where people hailing from Slavonia used to gather.
USKOK suspects that Kovačević received a bribe from Krešo Petek, the owner of the Elektro Petek company and main suspect, who allegedly bribed former Velika Gorica mayor and former Croatian Democratic Union MP Dražen Barišić and former Social Democratic Party MP and former Nova Gradiška mayor Vinko Grgić, so that his company could land jobs worth millions.
USKOK has launched an investigation into 14 people accused of influence peddling, bribery, illegal favouring, abuse of office and powers, and aiding and abetting in said crimes.
In an expanded investigation, Kovačević is additionally accused of receiving information that he would be arrested and taking advantage of this prior notice to hide 4.5 million kuna at Goran Puklin's place, who claims the money is his. After Puklin was included in the investigation, his wife Mirela Alerić Puklin requested to be dismissed from the post of deputy state attorney. /ibna