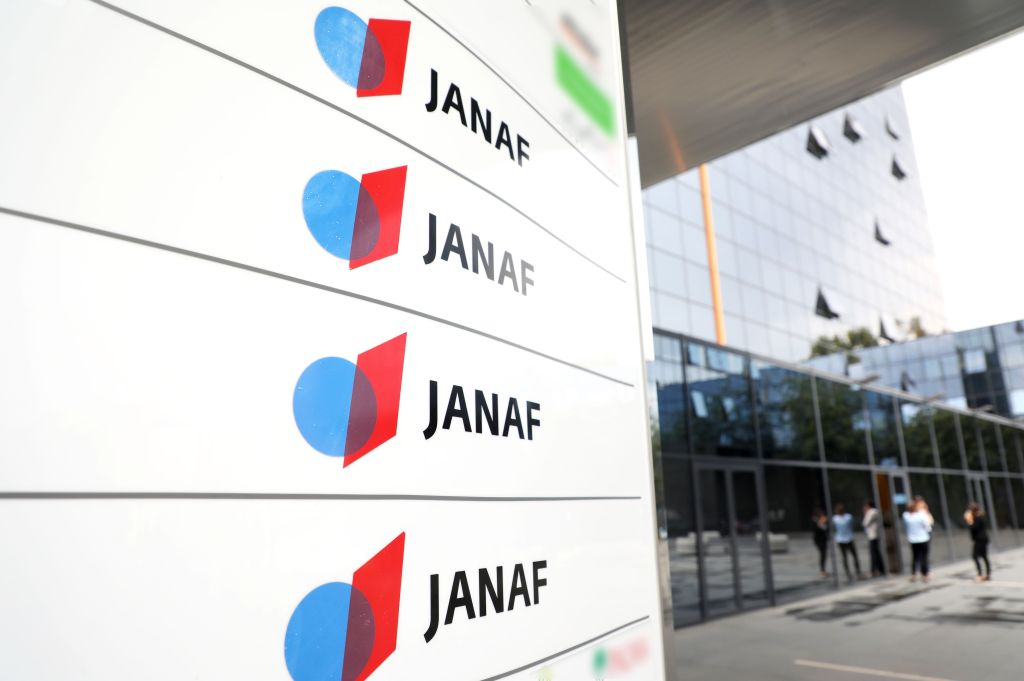 Former Croatian JANAF oil pipeline operator CEO Dragan Kovačević's defence insists that all of his property was acquired lawfully even though, apart from a set of undeclared properties, investigators have on a few occasions reportedly discovered money, which they allege Kovačević obtained through corruption.
"We will continue to insist that the origin of his money and real estate can be explained," attorney Ivo Farčić said on Monday evening after police searched an apartment in Zagreb's Trešnjevka neighbourhood, which Farčić said belonged to Kovačević's wife.
As HINA Agency reported, the police search of the apartment was the reason why Kovačević was brought to Trešnjevka from the city prison in Remetinec, where he has been since September 17, when the investigation into the JANAF graft scandal was launched.
According to HINA, information was leaked to the media saying that the former JANAF CEO went to a club in Zagreb's Slovenska Street, where he allegedly received a bribe from businessman Krešo Petek, the main suspect in the case, at least 12 million kuna. He left it at two addresses, in a garage owned by his friend Dean Šparavec in Samobor outside Zagreb, and in a flat of another friend, in downtown Zagreb.
It was later found out that the friend in question is Goran Puklin, husband of prosecutor Mirela Alerić Puklin, to whom the investigation was expanded on the suspicion that he hid Kovačević's money in the amount of HRK 4.5 million even though he was aware that it was obtained unlawfully.
The number of suspects in the case has thus risen to 14 and they are suspected of involvement in a number of corruption crimes, from influence-peddling and bribery to unlawful preferential treatment and abuse of office.
The main suspects in the case are Elektropromet company owner Krešo Petek, former JANAF CEO Kovačević, Velika Gorica Mayor Dražen Barišić, and Nova Gradiška Mayor Vinko Grgić.
Earlier on Monday, Croatian Prime Minister Andrej Plenković said that he expects the State Prosecutor's Office (DORH) to provide "certain explanations" related to the JANAF scandal and that recently appointed Member of Parliament Mate Čičak (HDZ) needs to explain to the public everything concerning the rezoning of land he owns.
"I see this process just as I have the entire time and the way I saw it during the first term – an uncompromising fight against corruption, independent, continual and lawful conduct by all institutions such as DORH, USKOK (anti-corruption office) and the police, and I expect the light to be shed on all of this," Plenković told reporters.
Considering the questions that have arisen in public, I also expect DORH to provide certain explanations. I think that would make it easier for everyone to understand the entire process, said Plenković.
Reporters asked him how he looked now on the fact that the "club" run by former JANAF CEO Dragan Kovačević was frequented by his ministers and President Zoran Milanović in light of information that Kovačević allegedly kept HRK 12 million there, making it seem as a "hotbed of corruption".
Plenković reiterated the government's stance in the fight against corruption, that no one is untouchable, because it appears, he said, that not everyone understood what that means.
"This is something I say at party meetings, to party bodies. No one is untouchable! Party membership, name and surname, office – DORH is not interested in that, neither are the police nor USKOK nor I," he said.
Investigators had sought detention for all but one suspect, and three were recently released after pleading guilty. Sources close to the investigation say that five more suspects are willing to plead guilty./ibna