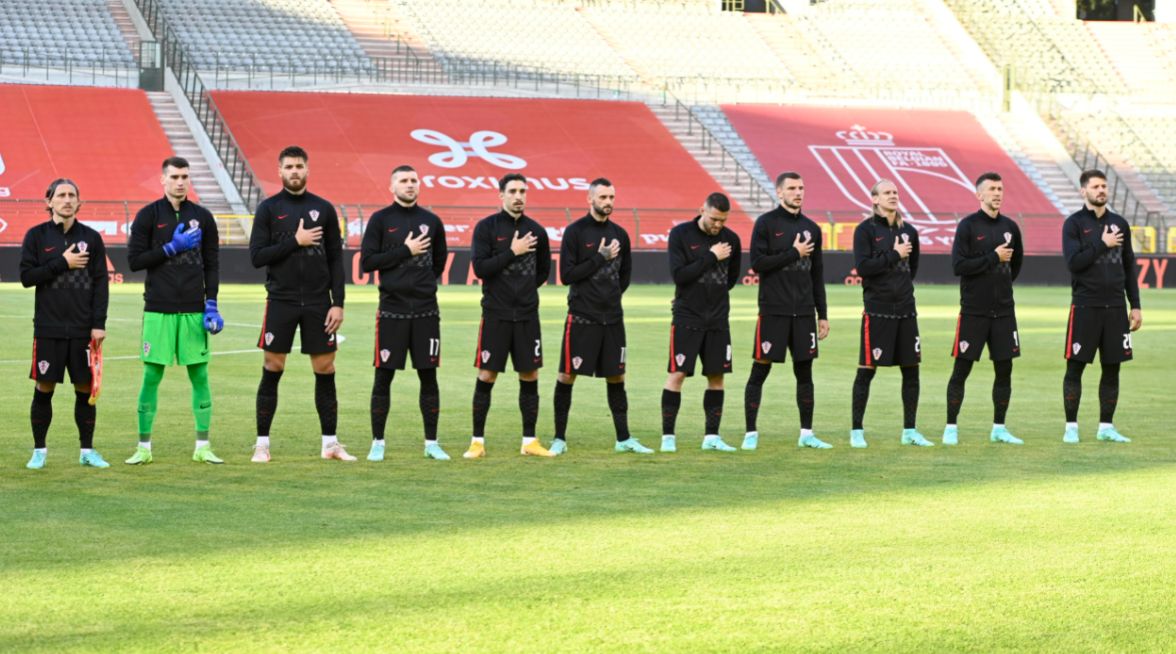 Regarding the kneeling on the EURO 2020 matches, the Croatian Football Federation released a statement on Thursday.
Before the warm-up match in Brussels on Sunday, Croatia stood and watched Belgium players take a knee, it immediately led to media reports, particularly in England, where Gareth Southgate's players have vowed to take a knee at every game of Euro 2020, to show commitment in their continued stance against racism.
The news that Croatia would not kneel before their matches appeared in the English media yesterday, specifically The Daily Mail.
"The Croatian Football Federation and the Croatian national team strongly condemn any and all forms of discrimination. We also respect the right of every individual and every organization to select the circumstances and the manner in which they will take a stand against racism and/or other forms of discrimination.
The Croatian Football Federation believes that the players have a right to their own opinion on these topics and that they also have a right to choose whether they want to engage in any activity. The players of the Croatian national team jointly decided ahead of the friendly match against Belgium that they will not take the knee, and they respectfully stood in silence during the kneeling of their Belgian colleagues. The Croatian Football Federation respects their stance on this and will not impose taking the knee as an obligation for Croatian players, as this gesture does not hold any symbolic ties to the fight against racism and discrimination in the context of Croatian culture and tradition.
In general, we believe the most important thing is the fact that Croatian internationals have conducted themselves respectfully throughout their careers and that they have shown through their behaviour that they respect all individuals, opponents, and teammates, regardless of race, religion, social status, ethnicity, or any other characteristic, which is a value that is also promoted by the Croatian Football Federation," reads the press release.
Taking a knee before a match is not required by UEFA's protocols.