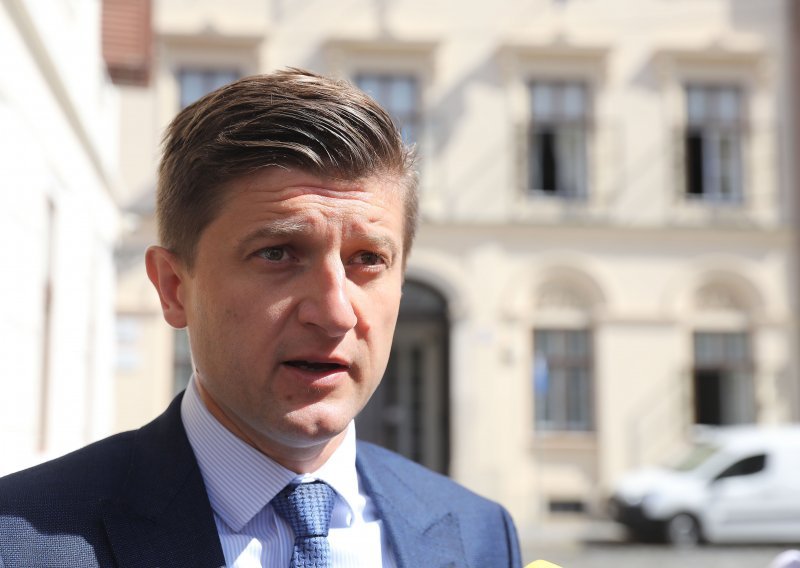 Finance Minister of Croatia Zdravko Marić said on Sunday it was very good for Croatia that Fitch had affirmed its investment rating.
Recent Fitch Rating report affirmed Croatia's rating at 'BBB-', with a stable outlook, highlighting big short-term risks related to the pandemic as well as the medium-term outlook for economic growth thanks to the EU's financial support, HINA Agency reported.
Fitch also upgraded the projection for Croatia's economic growth in 2021 from 3.8% to 5.5%, forecasting GDP growth to accelerate to 6.1% in 2022.
"That's very good news, that according to the Fitch credit agency to Croatia's credit rating continues to be in the investment zone with a stable outlook," Marić told the press.
He said he was pleased that Fitch's report summed up objectively and well all the key circumstances that impacted the rating.
The credit agency's emphasis is on the process of joining the Economic and Monetary Union, he added.
"The report says what introducing the euro means for the credit rating. It would mean a jump of two notches up, which would bring us into a comfort zone. On the other hand, there are the National Recovery and Resilience Plan," Marić said, adding that emphasis was put on its implementation, which he expects to begin towards the end of the year.
Public finance is the third segment and it's good that rating agencies underline that in this crisis fiscal stimulants should last as long as necessary so as to save jobs and people's health, he said.
"When the pandemic is behind us, we will sum up the effects. When you look at it all together, the deficits, notably on the public debts of the EU member states, including Croatia, the debts are not small."
He said the effect of one year of the pandemic in Croatia had neutralised the four years when the public debt was being reduced, by about three percentage points every year.
Last year Croatia's public debt grew to over HRK 36 billion, mainly because of the costs of fighting the pandemic.
Fitch raised the public deficit forecast from 3.5 to 4% of GDP in 2021 and forecasts a fall to 3% in 2022, up by 0.8 percentage points from the forecast made last December. Public debt/GDP should fall to 82.7% of GDP in 2022 from 88.7% in 2020, Fitch said, forecasting Croatia's Eurozone entry for 2024.