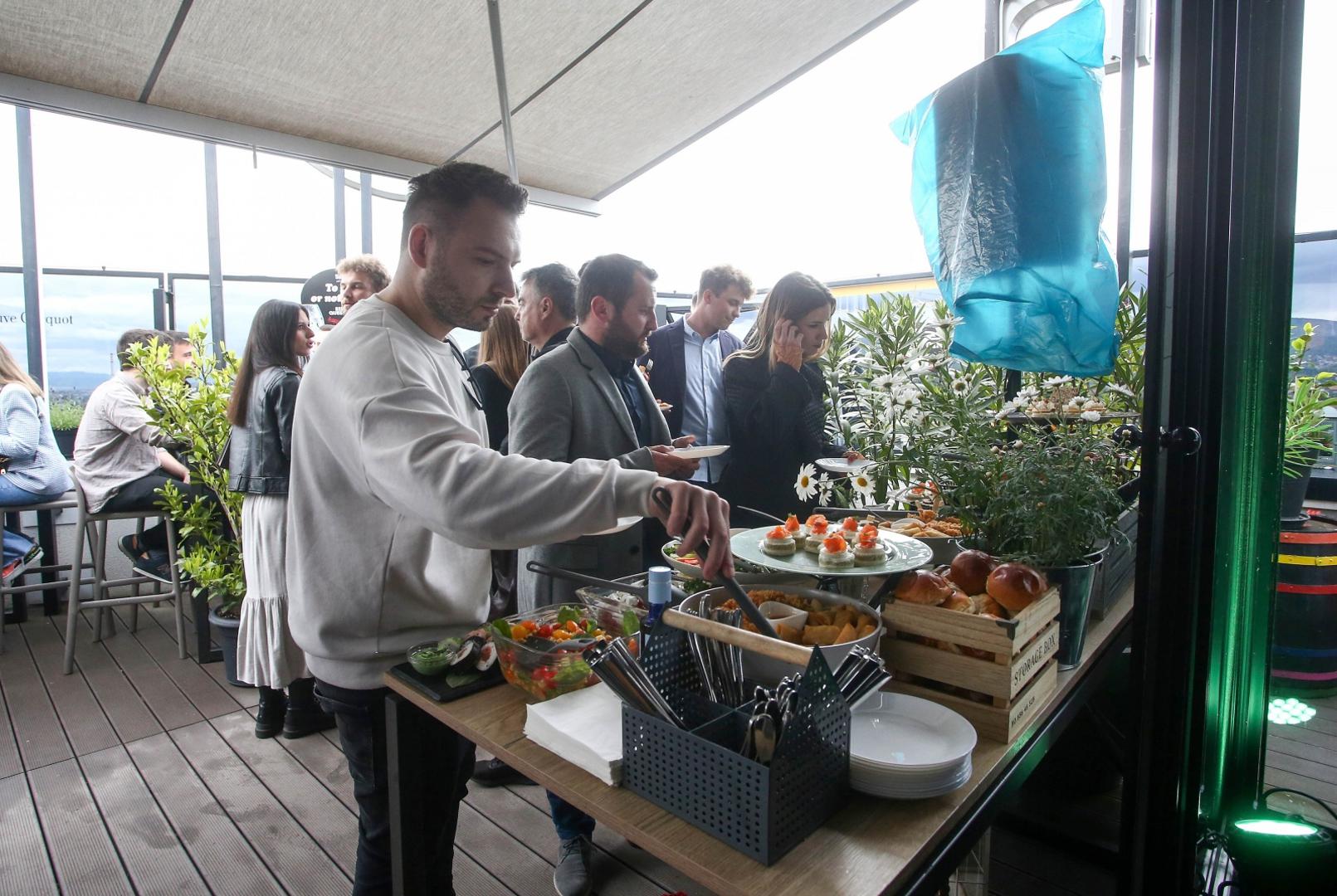 The Zagreb "Rooftop Lateral" restaurant on Thursday evening hosted the first pilot project of a probe of the private business event, HRTurizam reports.
The aim was to prove that the gathering is safe and, in fact, represents a step towards the old normal lifestyle. About ninety guests gathered to participate in this kind of research. The initiator of the project is the Independent Association of Caterers, with the great support of the Croatian Civil Protection Headquarters and the Croatian Institute of Public Health.
The President of the Association, Žaklina Troskot, points out that the project has been prepared since March this year and they are very proud that their idea has been realized. All participants have been vaccinated twice, and after a week, they will undergo testing. "If the results are favourable, catering will return to normal soon, as well as other related industries, which have suffered great losses since some of them have been closed for 15 months," she said.
An epidemiologist at the Croatian Institute of Public Health, PhD Dijana Mayer, emphasized the importance of vaccination because a large percentage of vaccinated citizens will greatly simplify life and enable events to take place and much greater mobility of people.
Epidemiological constraints have made life difficult for many, and a particularly vulnerable group in the hospitality industry. The decline in turnover in the hospitality industry in the first four months of 2021 compared to the same period in 2019 is 55.5%.
The event industry has been declining by 90% since the beginning of the pandemic. Last year alone, more than 100 festivals were cancelled, attracting about a million visitors from all over the world to Croatia every year. Namely, according to Unison's research, this industry accounts for 6.3% of Croatia's GDP and employs about 17,000 people. Only 50-60% of companies and employees involved in events until the pandemic will remain.
On Saturday, the second pilot project will be held in Zagreb's "Riverside Golf Club" – a simulation of a wedding ceremony with a live performance by a band, which is expected to have more than 100 participants. Unlike the first experiment, three groups of guests are participating in Saturday's event – vaccinated, tested (the day before at the CNIPH), and people who have already recovered from COVID-19.
Like the first group, the guests from the wedding ceremony will be tested a week after the event. The favourable outcome of both tests will certainly be important in the decision-making process of the possibility of opening catering and other industries while respecting certain conditions defined by the Civil Protection Headquarters of the Republic of Croatia.