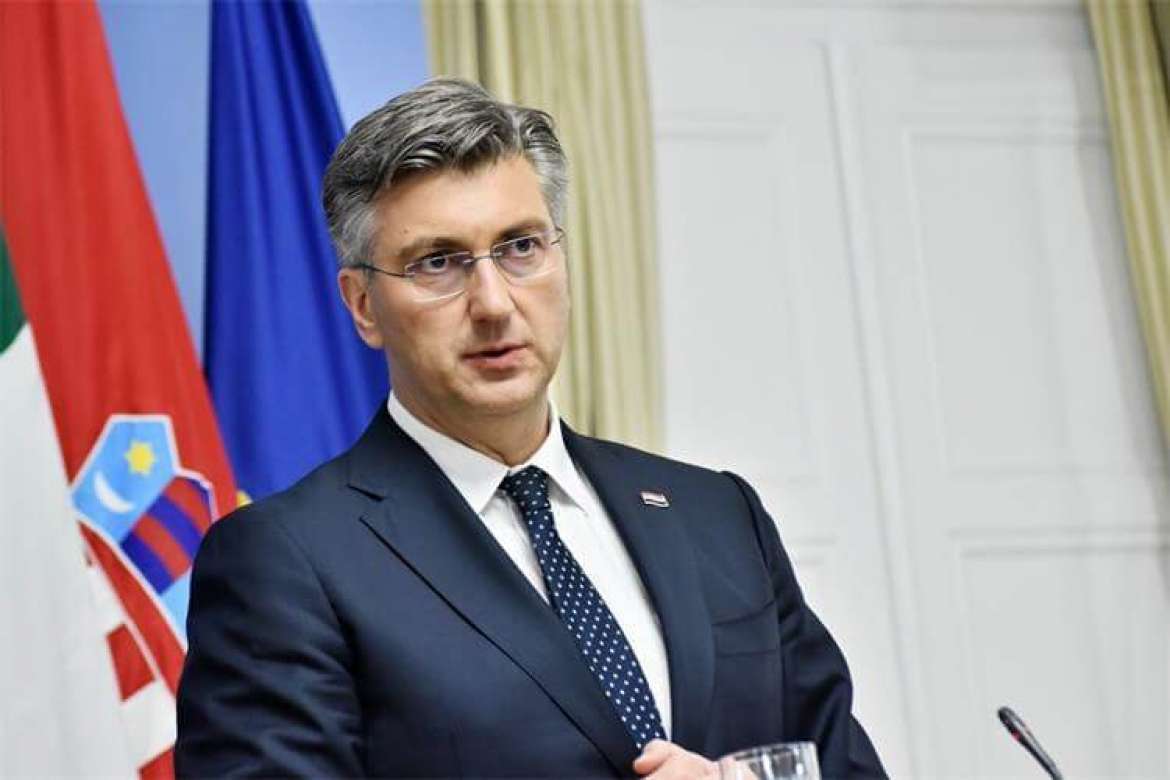 Croatian Prime Minister Andrej Plenković said on Thursday that the current situation regarding the coronavirus pandemic required a cautious approach to protect the national economy and jobs, and he also called for caution in personal contact, notably among young people.
Addressing a government session, Plenković said that in the current situation, marked by a global increase in the number of new infections, including in Croatia, "we must continue to be very alert and cautious in order to protect public health, our economy, and working places".
He noted that it was good that the new infections in Croatia were cases with mild symptoms.
"Only about 120 people are hospitalised and slightly more than ten are on ventilators. That fact is very important. We must bear in mind the difference between those who have been infected and those who have developed the symptoms", Plenković said.
"The new cases lately have been young people and people returning from holidays. That is why I call on all fellow citizens, notably young people, to act responsibly and avoid close contact that can lead to infection", Plenković said.
After Austria, several other countries, including Slovenia, put Croatia on the "red list" of countries that are not safe regarding coronavirus. Slovenia called its citizens to return to the state to avoid a mandatory 14-day quarantine. Authorities in Slovenia sited beach parties, as the main problem, which are very popular in Croatia. Germany announced that two counties in Croatia are in the "red zone".
But, on the other hand, Switzerland set Croatia on the "green list" of safe countries. "The inclusion of Croatia on the list of safe countries for the realization of travel on the Swiss market is a confirmation that in some countries we are still perceived as a stable and safe tourist destination. However, the final decisions of the countries, apart from the epidemiological situation, are also influenced by the economic interests of each country", said the director of the Croatian Tourist Board Kristjan Staničić./ibna