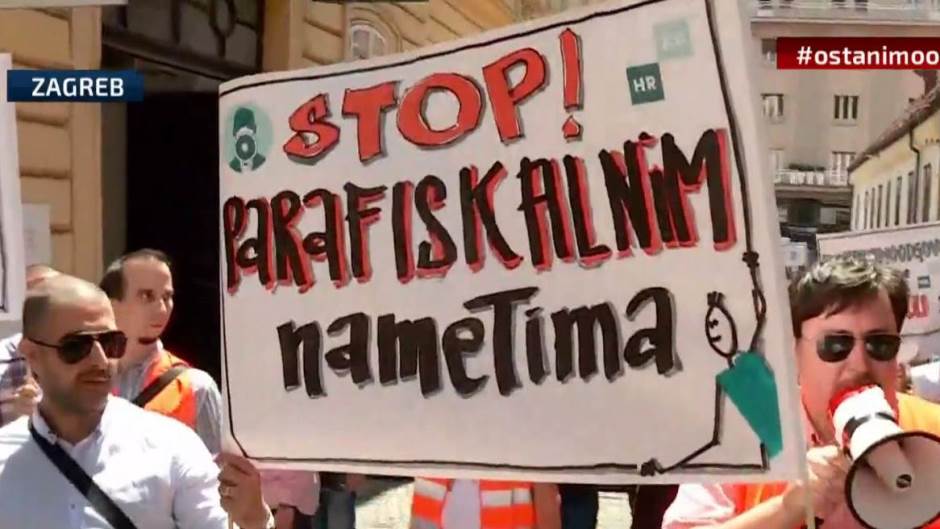 The first protest of entrepreneurs began in Croatia today, with participants demanding to speak with Prime Minister Andrej Plenković.
The first group of 40 demonstrators gathered on St. Mark's Square around 1 pm on Thursday, organized by the Voice of Entrepreneurs (Glas poduzetnika) association. As the president of the association, Hrvoje Bujas, said, this is the first protest of entrepreneurs in Croatia in the past 30 years, because they can no longer remain silent.
"The state has prevented us from working and therefore we expect it to help us financially. We cannot wait two months until the formation of the new Parliament and Government, but next week we expect concrete answers from the ministers of tourism, finance and transport on how much money will be allocated for Croatia of the 500 billion euro the EU has earmarked to help entrepreneurs affected by the coronavirus crisis", Bujas said.
He emphasized that sectors such as travel agencies and tourist transport, whose turnover dropped by 100 percent, as well as the event industry, whose representatives are also on St. Mark's Square, were particularly affected.
The protest passes peacefully, and the participants take turns in groups of 40, as required by epidemiological measures.
According to the Voice of Entrepreneurs Association, about 30 buses and vans came to Zagreb from all over Croatia, and it is expected that a total of between 600 and 800 people will take part in the protest – entrepreneurs and activists, but also citizens who are currently spontaneously joining the protest in small numbers./ibna