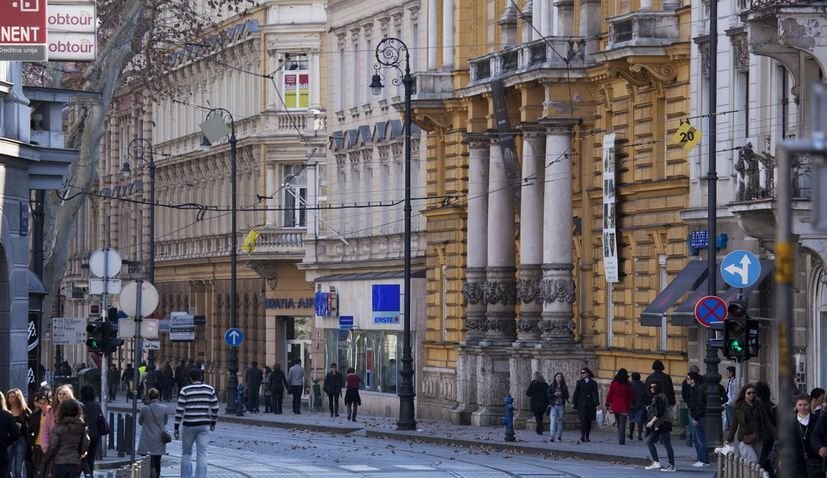 On Monday, Croatia enters the second phase of easing epidemiological measures, which envisages the gradual reactivation of the health care system and the start of work in areas where close contact is made with clients.
As announced earlier, the Government envisaged that, at this stage, health institutions, both public and private, would be opened gradually, but with due respect for all self-protection measures.
As part of the gradual reactivation of the health system, which, due to the coronavirus pandemic, focused only on the care of emergency patients, surgery programs and diagnostic and treatment procedures that have been delayed since mid-March will be restarted.
Croatian Health Minister Willi Beros has announced that waiting lists will be updated and all patients will be notified of new appointments.
Coordination with primary care physicians will be intensified to ensure that pre-operative patient preparation is completed so that hospital stay is as short as possible.
Also, health services will be strengthened through day hospitals and the operation of polyclinics will be organized so that patients are examined at the exact time, which should reduce the time spent in waiting rooms.
It will operate in two shifts, from 8 am to 8 pm, and on weekends as needed, the minister says.
The second step of loosening the measures aimed at combating and preventing the spread of the contagion, which were adopted in mid-March, will enable activities in close contact with clients, such as hairdressers, beauticians and pedicures.
The Croatian Institute of Public Health (HZZZ) has made recommendations aimed at preventing and combating epidemics, which regulate in detail the operation of all the activities in which close contact with clients is maintained.
Recommendations for the organization of hairdressing salons and barbershops recommend highlighting visible notices to all workers and clients, setting up disinfectant dispensers and arranging seating areas in waiting rooms to meet physical distance measures for clients who cannot wait outside the salon, while the rest of them will wait outside.
They are also advised to install a protective barrier in the parts of the salons where the services are paid, and a minimum distance of 1.5 meters between all persons adjacent to the premises, except for the client and the worker, should be provided during the service.
Last weekend, the HZJZ made precise recommendations for religious rites, made possible from May 2, emphasizing the need to shorten religious gatherings, to ensure the physical distance of participants and the increased hygiene of persons and space.
In the third phase of loosening of the measures, which should start from May 11, a gathering of up to 10 people in one place will be allowed, respecting the measures of physical distance and the work of shopping centres, respecting special epidemiological measures.
Work will also be provided for pre-school institutions and classes from 1st to 4th grade of primary school, as well as special classes and work with children with disabilities who have a teaching assistant. Students will be able to attend laboratory, artistic and clinical exercises and practice in small groups.
It is also envisaged to introduce intercity road and domestic air services and to open catering facilities exclusively on outdoor areas and terraces. Catering facilities in accommodation facilities would be open only to users of accommodation services, national and nature parks would be opened and e-pass opportunities would be expanded./ibna