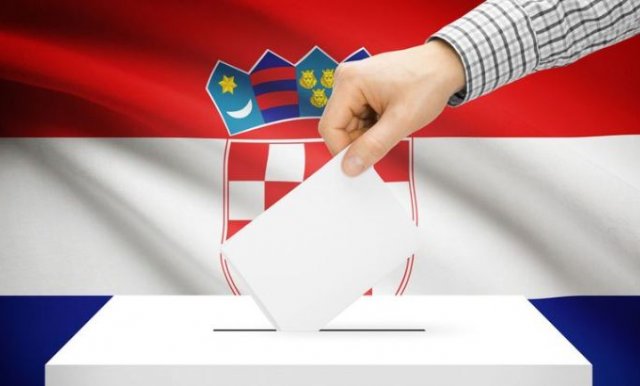 The decision of the President of the Republic of Croatia Zoran Milanović to announce the elections for the Croatian Parliament for Sunday, 5 July was ratified on Tuesday, which means that all election deadlines begin the next day when the clock strikes Wednesday midnight, June the 3rd, HINA Agency reports.
"The decision comes into force on 2 June; all deadlines related to the elections start exactly at midnight on June 3rd, and after that deadlines for receiving candidacies will commence", the president of the State Election Commission (SEC) Đuro Sessa reminded recently.
On Wednesday midnight, application forms will become available for download from the SEC website.
In order for them to be filled in as quickly and accurately as possible, the SEC called on political parties, coalitions and independent lists to use the off-line candidacy program, which they can download from the website www.izbori.hr free of charge, also from 3 June.
Political parties and voters have the right to nominate candidates and lists, in which case they are cast as independent, that is, lists of a group of voters who in order to be valid must collect at least 500 signatures of voters in the constituency in which they are running. Political parties do not have to collect signatures for their lists.
One hundred signatures are also required for the candidacies of members of national minorities who can be nominated by political parties, voters and minority associations.
The Croatian Institute of Public Health (HZJZ) recommends that signatures be collected outdoors at stands, and indoors only if the former is not possible.
Those who propose electoral lists must ensure that women and men are represented on an equal basis; a quota of at least 40 percent of members of both sexes must be included on the list. If this is not fulfilled, the list will not be disqualified, but those who cast the list shall face a fine of 50 thousand kunas.
Candidate lists can be submitted until midnight on 16 June, and after the SEC goes over the checks and publishes the correct lists, the official election campaign will kick off.
151 deputies are elected to the Parliament, 140 in ten constituencies in Croatia, three are elected by the 'diaspora', meaning Croatian citizens residing abroad, and eight are members of national minorities in the 12th constituency, which consists of the entire state. /ibna