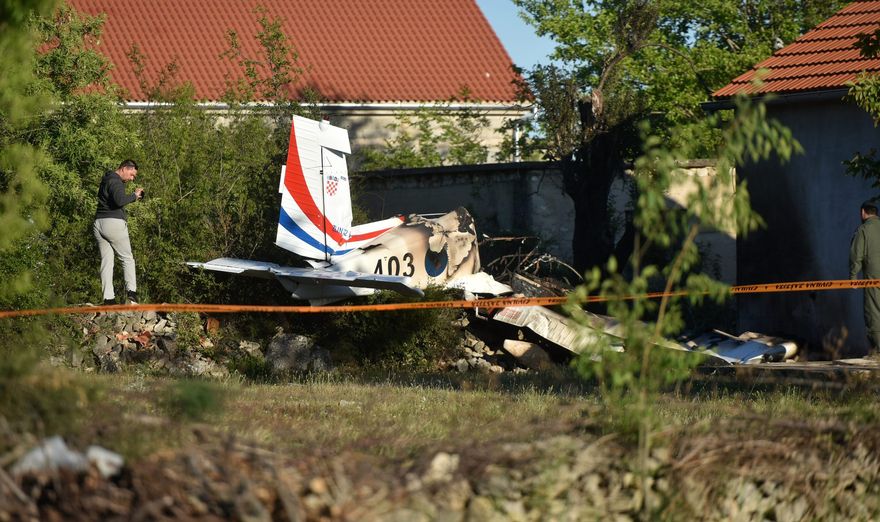 Croatian Prime Minister Andrej Plenković and Defence Minister Damir Krstičević talked by phone on Thursday night and will meet on Friday, the government told Hina after Krstičević resigned over the death of two Air Force pilots.
Government spokesman Marko Milić told Hina the government "extends the deepest condolences to the families" of the two pilots killed in the crash of a military trainer aircraft near Zadar on Thursday afternoon.
The office of President and Armed Forces Supreme Commander Zoran Milanovic would not comment on Krstičević's resignation today, Friday.
The aircraft, a small Czech-made Zlin-242 twin-seater, crashed near the 93rd Air Force Base in Zemunik, just east of the coastal city of Zadar. Military investigators said that the cause of the crash is yet to be determined.
"Today (Thursday) around 4 pm a Zlin trainer aircraft crashed during a regular training flight, near the village of Donje Biljane. Immediately after the accident, search and rescue teams were dispatched and after arriving at the crash site they confirmed that both airmen, First Lieutenant Marko Novkovic, and Lieutenant Luka Jagetić, had been killed. The cause of the crash is unknown at this moment," Chief of Staff of Croatia's Armed Forces, Vice Admiral Robert Hranj, told reporters in a news conference.
Hranj added that the plane has been in use with no problems since 2007 when Croatia had purchased five Zlin-242 trainers. The nearby Zemunik airbase is the main base used by Croatian Air Force (HRZ) for training pilots.
Croatian Peasant Party (HSS) president Krešo Beljak said on Thursday that by resigning, Krstičević did "the right thing for the first time in his term." He and the HSS extended their condolences to the pilots' families.
The chair of the parliamentary defence committee, Igor Dragovan of the Social Democratic Party, commented that the resignation was a highly moral and responsible act by the man responsible for the functioning of the defence system.
Speaking to Hina, he said Krstičević was not responsible for the crash but that his resignation was honourable.
Živi Zid leader Ivan Sinčić said Krstičević had shown a number of times during his term that it was more important to him to favour NATO, his former company KING ICT and the clients of his ruling HDZ party than soldiers' safety./ibna