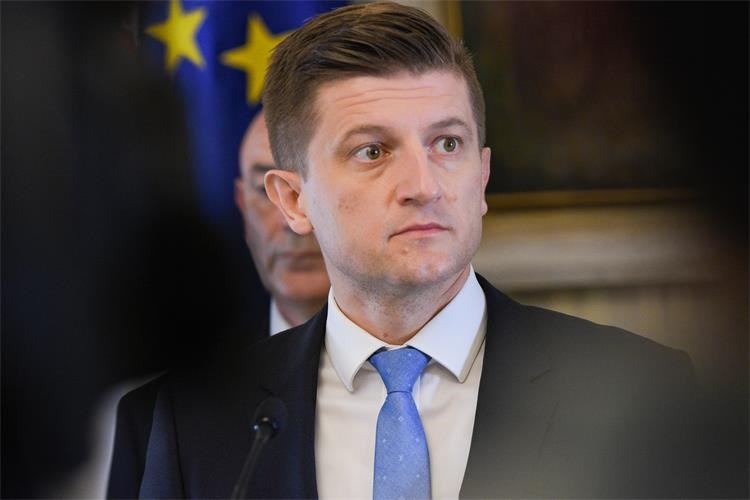 Croatian Minister of Finance Zdravko Marić said today that the public debt will decrease by the end of the year.
"The decline in the share of public debt in GDP this year, as far as the government and fiscal policy are concerned, is certainly something we want to emphasize, and that is a clear message to businessmen and entrepreneurs, all of us in Croatia, but also to the international community," he said. Marić pointed out that this reduction puts Croatia back on track before the beginning of the corona crisis.
The inflation projection for this year will continue to remain below three per cent, despite the acceleration of inflation in the second half of the year. "But we take inflation very seriously, not only because of the Maastricht criteria but above all because of the standards of our citizens," Marić said.
Answering the questions of journalists on the margins of the Leader Invest conference, Marić confirmed that the rebalance of the budget for this year and the budget for next year will be presented at the Government session on Thursday, and that they could be in the procedure in the Croatian Parliament next week.
When it comes to the rebalance, it will predict economic growth higher than expected.
"We are finalizing macroeconomic projections, according to the latest data, we are going over eight per cent, which I think is a very, very good result, considering that Croatia will reach the pre-recession level of GDP in less than two years," Marić said.
That growth rate, higher than eight per cent, he explained, had and will have repercussions on budget revenues by the end of the year, which will therefore be "slightly adjusted for more" in the rebalance.
But the less good news is that the expenditure side is growing more than revenue. As the most important items of that growth, Minister Marić listed the indexation of pensions in the second half of the year, which due to inflation was slightly above expectations, higher expenditures than originally planned for measures to preserve jobs, as well as higher expenditures due to previously agreed wage growth in state and public service.