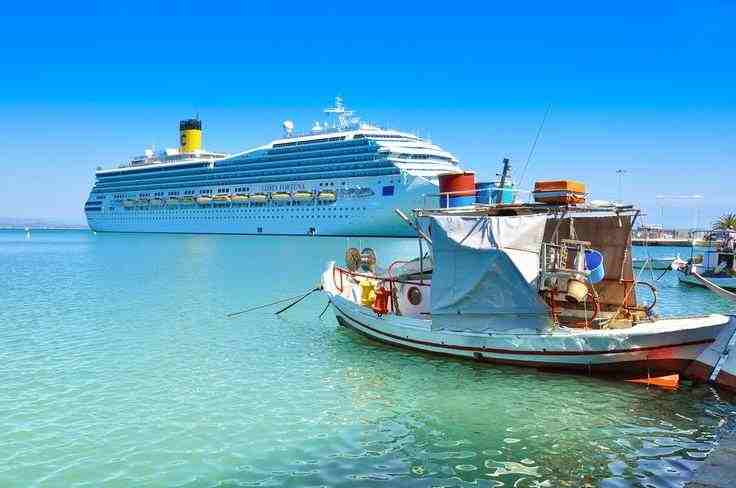 The coronavirus pandemic halted the arrival of foreign cruise ships in the Croatian Adriatic last year. In 2020, a total of 26 cruises of foreign ships were realized, marking a 96,4% drop YoY.
The COVID-19 pandemic is directly linked with the decline in the arrival of foreign cruise ships in Croatian seaports in February, March, July, August and September 2020 and with their absence in April, May, June, October, November and December 2020.
As Croatian media reported on Monday, these 26 cruises on the Croatian Adriatic were realized by ten foreign cruise ships, an 86,7% drop from 2019.
Foreign cruise ships stayed on the Croatian Adriatic for 124 days in the period from January to December 2020, 91,5% down from the same period in 2019. On these foreign cruise ships there were 4,138 passengers, or 99,6% fewer passengers YoY.
Out of a total of 26 cruises, 84,6% of trips were realized in the Dubrovnik-Neretva County, while the remaining 15,4% of trips were realized in the Istria County.
Considering the multiple benefits deriving from activating global tourism as soon as possible, cruise companies but also airlines have introduced various health and safety protocols. They are also introducing PCR testing before boarding cruise ships as well as during voyages, to shield cruise ships from any COVID-19 outbreaks.
With cruisers operating as an umbrella-term covering large populations and a mass of tourists or "floating large resorts", the biggest challenge for cruise companies will certainly be to gain the trust of passengers to travel on cruises.
The City of Dubrovnik held an online meeting with representatives of CLIA (Cruise Lines International Association), the umbrella association of the cruise industry; Chief Market Officer of Europe and the United Kingdom Ukko Metsol and Director for the Mediterranean Maria Deligianni.
The CLIA representatives expressed optimism that, with the continued production and distribution of vaccines and after the lift of international restrictions imposed to international travel, the cruise market in Europe will experience a recovery in the second and third quarter of the year.
CLIA Director for Europe Ukko Metsola reminded that the cruise market has successfully overcome severe consequences in the past with a rather negative impact on business, such as the terrorist attack on September 11 or the financial crisis in 2008. /ibna