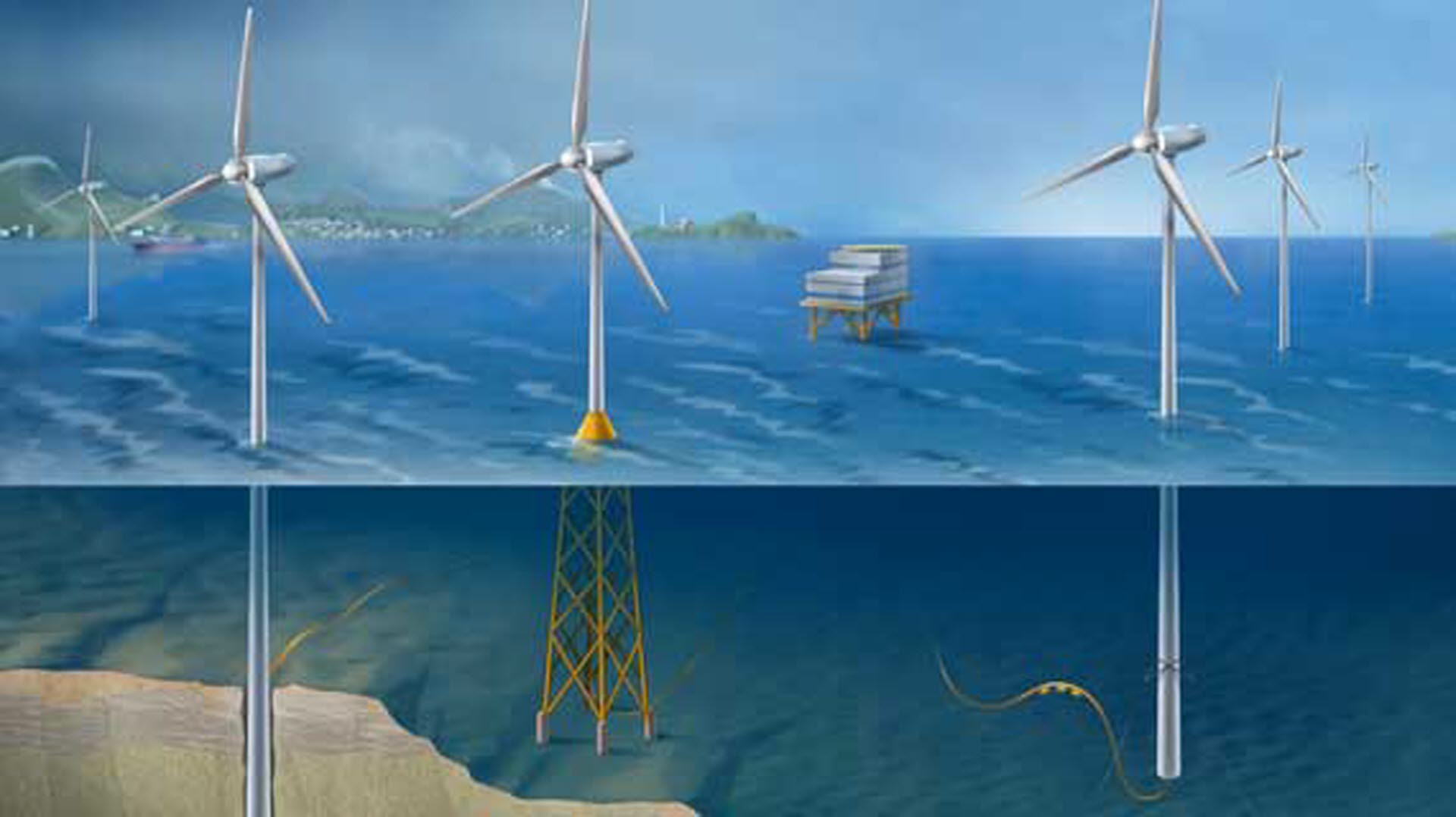 "According to our estimates, at least 20 percent of Croatian energy could be produced from the Adriatic," said Professor Neven Duić of Zagreb's Faculty of Mechanical Engineering and Naval Architecture at the Blue Energy Days conference, which began today in Split, Croatia.
The three-day gathering discusses the possibilities of using sea energy.
Professor Duić believes that Croatia should focus on offshore wind farms in the next ten years, since the gas platforms will be closed.
"There are INA's gas platforms in the north of the Adriatic, but in 2025 gas exploitation will be completed there and then INA plans to put offshore wind farms instead of those gas platforms. It is the best location because there is a shallow sea, so the current technology of offshore wind farms is ready for that location," Duić concluded.
He estimated that in the rest of the Adriatic, the potentials for the use of sea energy are great, but the construction of floating wind power plants, which can work at depths of more than 100 meters, will have to wait.
He explained that the offshore wind farms are large and it is necessary to keep them away from the coast for tourism.
"We want to have a preserved Mediterranean coast for future generations of tourists," Duić said.
He explained that blue energy, which means the use of energy from the sea, should be seen in the context of the European energy transition, for which, as he says, significant funds from European Union funds will be allocated in the next ten years.
Particular attention, he says, should be paid to the development of a 'heat booster' that will use the heat of the sea to heat and cool coastal Dalmatian towns.
"We recently installed a new system in Dubrovnik in the Doge's Palace that heats and cools that palace, and several historic buildings nearby. Such a centralized system that uses the heat of the sea is the optimal solution for Diocletian's Palace in Split which has huge tourist potential but is now quite damaged by air conditioners on the facades ", concluded Duić.
The Blue Energy Deployment Alliance (BLUE DEAL) is a European project, co-financed by the European Regional Development Fund and the Instrument for Pre-Accession Assistance, to capitalize on Blue Energy, involving 12 partners from six countries and nine different Mediterranean regions, stands out in the written material of this conference.
The professional literature states that there are three ways to harness the energy of the sea, and they are: the use of wave energy, the use of tidal energy, and the use of temperature differences in water.