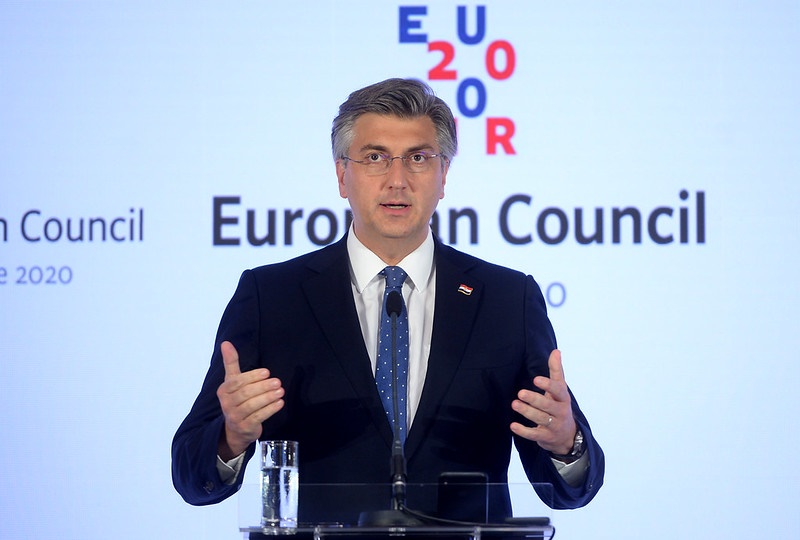 The Council of the EU has adopted a position on the Conference on the Future of Europe that it will take in negotiations with other EU institutions, the Croatian government said on Thursday, underscoring that this was a significant achievement under Croatia's presidency.
"Croatia's presidency advocated a strong mandate for the Council so that the Conference on the Future of Europe can make a significant contribution to opening a wide-ranging debate of direct interest for all citizens ranging from their human, economic and social rights and the Union's fundamental values to its role in recovery, economic empowerment and strengthening the resilience of member states, including against the crises like COVID-19. The Conference on the Future of Europe is at the same time a great contribution to strengthening the EU's overall position in a world full of challenges and building a vision of a united, solidary and economically sustainable Union", Prime Minister Andrej Plenković said according to a government statement.
Plenković particularly underlined that Croatia would continue to make its strong political contribution within the framework of this conference, where European Commissioner Vice President Dubravka Šuica will have an important role.
The mandate was received after EU leaders spent several months of intensive negotiations between the member states and the Council, the press release said.
The Conference is expected to formally start after a final agreement between European institutions is reached by the end of 2020, taking into account the epidemiological situation. It will be organised as a broad platform for discussion about the future of Europe at the European, regional and national levels with the participation of citizens, various stakeholders from all areas of society, social partners and civil society organisations, EU institutions and national parliaments, with the use of digital and Internet platforms.
The conference is expected to continue over a period of two years./ibna