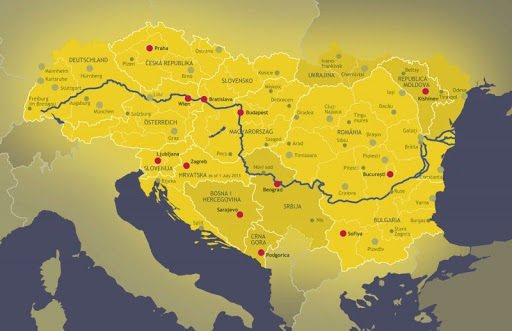 "The regions of the Danube area are significantly different, which is why the Danube Strategy needs projects that would improve the social and economic picture and create more balanced regions in terms of their development", said Croatian Foreign Minister Gordan Grlić Radman at the opening of the parliamentary video conference of the Danube strategies, whose theme this year was "Smart Solutions for Sustainable Development".
The Croatian Parliament alongside Marko Pavić, President of the Committee on Regional Development and European Union Funds, are hosting the seventh parliamentary conference of the EU Strategy for the Danube Region, within the Croatian presidency of that strategy. This conference signaled the termination of the Croatian presidency, which was taken over by Slovakia.
"The states of the Danube region differ significantly in terms of innovation, social progress and economic development. Therefore, there is a need for projects that would increase jobs, contribute to growth and improve social and economic conditions, as well as to create more resilient and balanced regions", said Minister Grlić Radman.
"For centuries, the Danube has been a link between Central and Eastern Europe, connecting 100 million people in the Danube region where economic, social and cultural ties affect their daily lives", said Grlić Radman, head of the Danube Commission.
He said that the coronavirus pandemic, with all its short-term and long-term consequences that cannot yet be fully seen, showed "how creative we are and to what extent we are capable of acting swiftly".
"Today, we are more connected and interdependent than ever before. At the time of this meeting, our countries were strongly affected by the new wave of coronavirus. We do not yet know the exact extent of the pandemic, but we can estimate that it will be large and long-term", he said.
Grlić Radman reminded that at the recently held ninth annual forum of the Danube Strategy, when the new seven-year financial framework of the EU was discussed, joint projects that support sustainable development, digitalization and innovation were supported. Public health issues were also at the epicenter.
The Danube Strategy is an integrated framework for cooperation between the Danube river basin states and consists of 14 countries: Austria, Bulgaria, Croatia, Hungary, Moldova, Germany (Bavaria, Baden-Wuerttemberg), Romania, Slovakia, Serbia, Ukraine, the Czech Republic, Slovenia, Bosnia and Herzegovina and Montenegro. /ibna