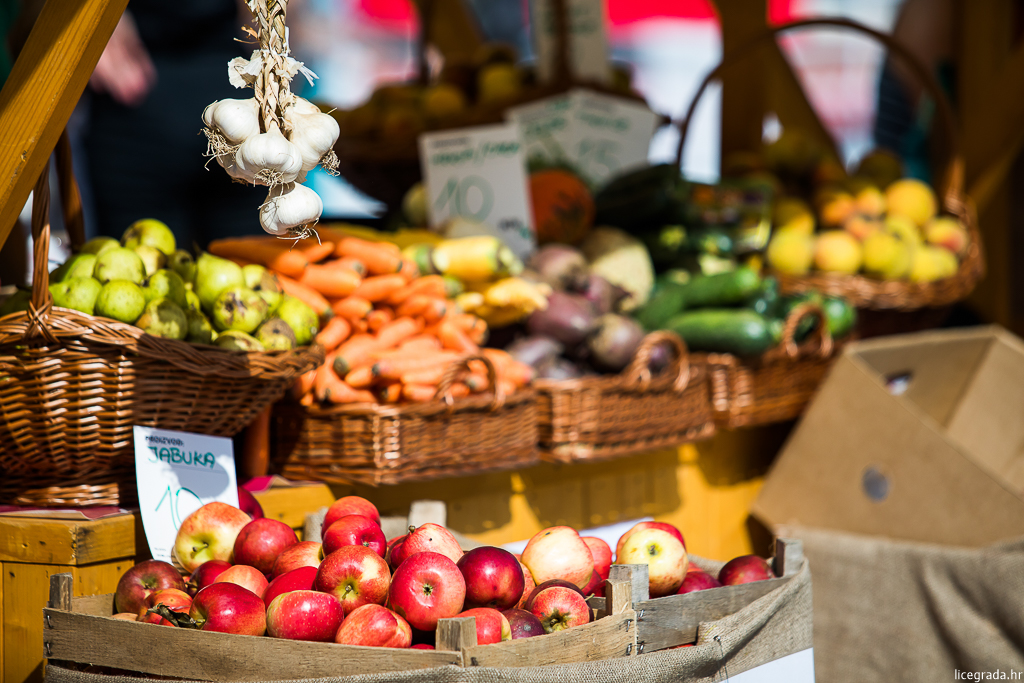 On Monday, the Croatian Chamber of Agriculture (HPK) called on Croatians to buy locally grown and produced products during December, in an effort to boost local produce sales and support local farm jobs.
HPK representatives announced at a news conference in Zagreb that the preservation of local agricultural production could only be deemed possible with the raised awareness around the purchase and consumption of local food and products.
"December is just around the corner, the month when consumer spending peaks, and although this is a special year with the COVID-19 battle, we believe that this represents one more opportunity to demonstrate our agricultural patriotism", Tajana Radić of the HPK chamber said at the news conference.
She underscored that, so far this year, there has been a marked increase in the purchase of produce from local family-run farms, calling for the promotion of the Croatian agricultural production which, as she said, is a way to "help contribute to the growth of the (national) economy".
The HPK representatives said that this year, tainted with the COVID-19 pandemic, parallelly increased awareness around boosting self-sufficiency in agriculture and protecting local production.
"Croatians spent an estimated HRK 15.3 billion during the Christmas and New Year holidays in 2019, which was half a billion kuna more than in the corresponding period of 2018", Radić said.
"This year, consumption is likely to drop due to the coronavirus crisis; however, this is an opportunity to focus on our consumer choices", Radic added.
According to some estimates, Croatians spend more than 28% of their household budget on food, and a similar ratio is expected during the Christmas holiday season.
"Every kuna spent on the purchase of local products multiplies the effect on the growth and development of the Croatian agriculture and economy", Radić said.
During the news conference, the Chamber presented the "Plavi Ceker" project ("Blue Grocery Bag") launched by the City of Zagreb with the aim of promoting high-quality agricultural produce and food made by local businesses from all parts of Croatia.
The purpose of the project is to assist SMEs in marketing their products on the Zagreb market. /ibna