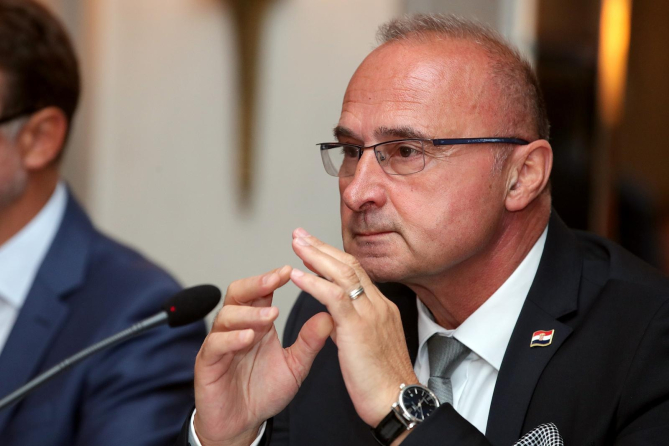 Gordan Grlić Radman, Minister of Foreign and European Affairs of Croatia, briefed his European counterparts on Thursday on the recent elections in Bosnia and Herzegovina, calling for changes in the country's Electoral Law as soon as possible.
According to the Ministry, he attended a virtual EU Council of Ministers conference.
"What was very important to me was that I reported on the local elections in Bosnia and Herzegovina, held on November 15, and stressed the importance of the elections in Mostar on December 20", the Croatian Foreign Minister told a news conference, adding that European colleagues reported that elections in the city would be held following an agreement by political leaders in the neighbouring state. The agreement also envisions changes to the Electoral Law.
"I reiterated that it's important to look to the future and the 2022 parliamentary elections, and that it's important to embark on amending the electoral law as soon as possible to achieve functioning and political stability in BiH".
Grlić Radman told the ministers the EU should pay more attention to the situation in BiH and that, due to its complexity, the approach should be adjusted so that all its specificities are taken into consideration.
Grlić Radman said that Josep Borrell, EU High Representative for Foreign Affairs and Security Policy, announced at the conference that he will be visiting BiH on the occasion of the 25th anniversary of the Dayton agreement, stressing that he shares the concern over the situation in BiH.
He recalled to the ministers that the 29th anniversary of the fall of Vukovar was observed on Wednesday.
The main topic at the conference was multilateralism and, in that context, he stated that Vukovar and Srebrenica constituted reminders "of how fast big tragedies can happen when multilateralism and international law give in to the logic of one-sided voluntarism and brute force".
The ministers discussed ways to revitalise the multilateral system that, as Grlić Radman said, "has been experiencing a crisis for some time now".
"Concrete ideas and steps are necessary to strengthen the EU's role and influence in the multilateral system", he added. /ibna