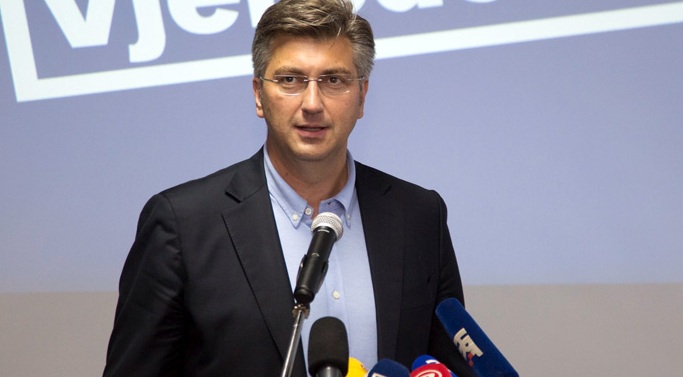 Croatian Prime Minister Andrej Plenkovic, who is visiting Germany on December 12-13, has said in an interview with the Deutsche Welle broadcaster that Croatia will support Southeast European countries on the path to the European Union, underlining Bosnia and Herzegovina in that context.
"As Croatia's Prime Minister I advocate the continuation of the enlargement process which the EU must not give up on, notably as regards Southeast European countries, and I particularly advocate the European path of Bosnia and Herzegovina."
Plenkovic said that despite numerous crises, the EU still has its appeal.
Croatia's example shows that it is possible to successfully transform a state and a society to adopt high European standards, he said.
As for the strengthening of populism in many parts of the world, including Europe, Plenkovic said that one should spare no effort to counter Euro-scepticism and the undermining of value systems.
"The number of populist and protest parties is growing in my country as well. Aware of that trend, we are working to reinforce trust in state institutions and strengthen main parties capable of running the country. The only way to be successful in that is through credible actions and implementation of party platforms. In that regard, we have been intensifying communication with Croatian voters in all parts of the country."
Ahead of his talks with German Chancellor Angela Merkel, Plenkovic underlined the importance of Germany as a business partner to Croatia and the whole of Europe.
"An economically strong Germany positively impacts the entire Europe, including Croatia," said Plenkovic.
He noted that in recent years many Croatians had left the country to work in Germany, expressing hope that they would return, "with new experience and new competencies."
On Monday, Plenkovic is expected to meet with Chancellor Merkel and Parliament President Norbert Lammert./IBNA
Source: eblnews.com