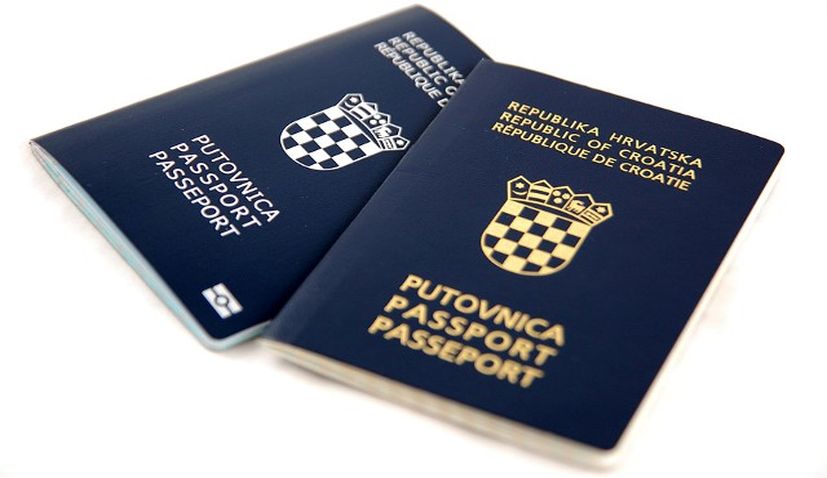 In 2020, the United States rejected only 2.7% of visa applications by Croatian nationals, the US embassy in Zagreb announced, noting that it expected Croatians to be able to travel to the US visa-free "in the near future."
Months after it had been confirmed that the percentage of rejected Croatian visa applications had dropped below 3%, implying that the country has met the key requirement for visa-free travel, US embassy Chargée d'Affaires Victoria Taylor said that only 2.69% of requests for business and tourist visas had been rejected.
"The final refusal rate for Croatian tourist/business visa applicants fell to 2.69 per cent last year, an essential step forward in joining the US Visa Waiver Program. We look forward to Croatians travelling to the United States visa-free in the near future," she tweeted on Tuesday.
She thanked the Croatian government and the ministries of the interior and foreign affairs for the significant progress achieved in meeting conditions for the cancellation of visa requirements, such as information sharing and border security.
Visa cancellation has remained an outstanding diplomatic issue in relations between the two countries for almost 30 years. Nationals of only four out of 27 EU countries – Croatia, Romania, Bulgaria and Cyprus – need a visa to travel to the US.
Back in October last year, former US Ambassador to Croatia William Robert Kohorst announced that the percentage of rejected visa applications for Croatia was below 3% and now this announcement was officially confirmed. This fulfils one of the key conditions for Croatia's entry into the visa-free travel regime in the United States.
"In the last year, we have made significant steps to join the US Visa Waiver program as confirmed by the publication of official statistics indiciting that we have lowered the threshold of rejected visa applications to 2,69%. Soon we expect the confirmation that we met the security requirements. This means that Croats will soon be able to travel without visas to the United States," Davor Božinović, Deputy Prime Minister of the Republic of Croatia and Minister of the Interior pointed out.
Additionally, last year the "Passenger name Recognition" Memorandum of Cooperation was signed, a document that is also required for the visa exemption program. /ibna