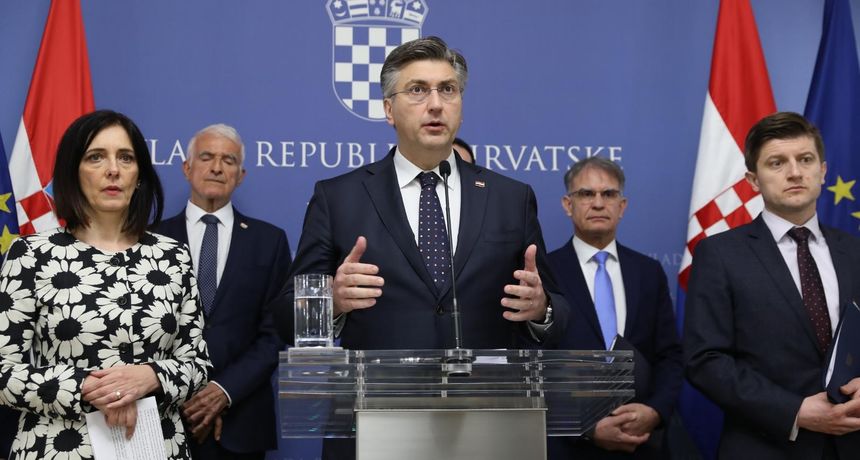 Schools and universities will remain closed for two weeks in Croatia starting this Monday, in an effort to tackle the spread of coronavirus, Prime Minister Andrej Plenković said on Friday.
He also announced that the government would allow postponements in tax payments.
Croatia has so far recorded 31 cases of coronavirus infections and one person has recovered, as Reuters Agency reports. There are no deaths so far.
"Starting Monday, there will be no classes in schools and universities for two weeks. The classes will be organized through special TV programs and online", Plenković said.
"We will allow postponement in payments of income and profit taxes, as well as contributions from salaries. The municipalities that will record deficits due to those measures will be compensated by the state budget", he said.
Croatia had originally planned to run a 0.2% of GDP budget surplus this year at a projected growth rate of 2.5%, but the figures will almost certainly have to be revised.
Croatian president Zoran Milanović addressed the public regarding the coronavirus outbreak. "This is a very sensitive subject. I still believe my intervention would cause confusion, but I feel I have an obligation to say something. I am in communication with the Prime Minister; I am updated on everything and not one mistake has been made so far", Milanović stated.
"During this unpleasant situation, luck plays an important role. When we see what happened in Italy, especially in the developed northern part of the country, that is where luck plays a part alongside preventative action and analyses", the Croatian president stressed, adding that over the next two weeks the situation would demand that people socialize less in Croatia.
Milanović, who is closely monitoring the situation, added that he did not think the situation would exacerbate into a greater chaos, but that it was not a bad idea for people to stock up on essentials for two to three days in order to reduce the number of visits to the markets. /ibna