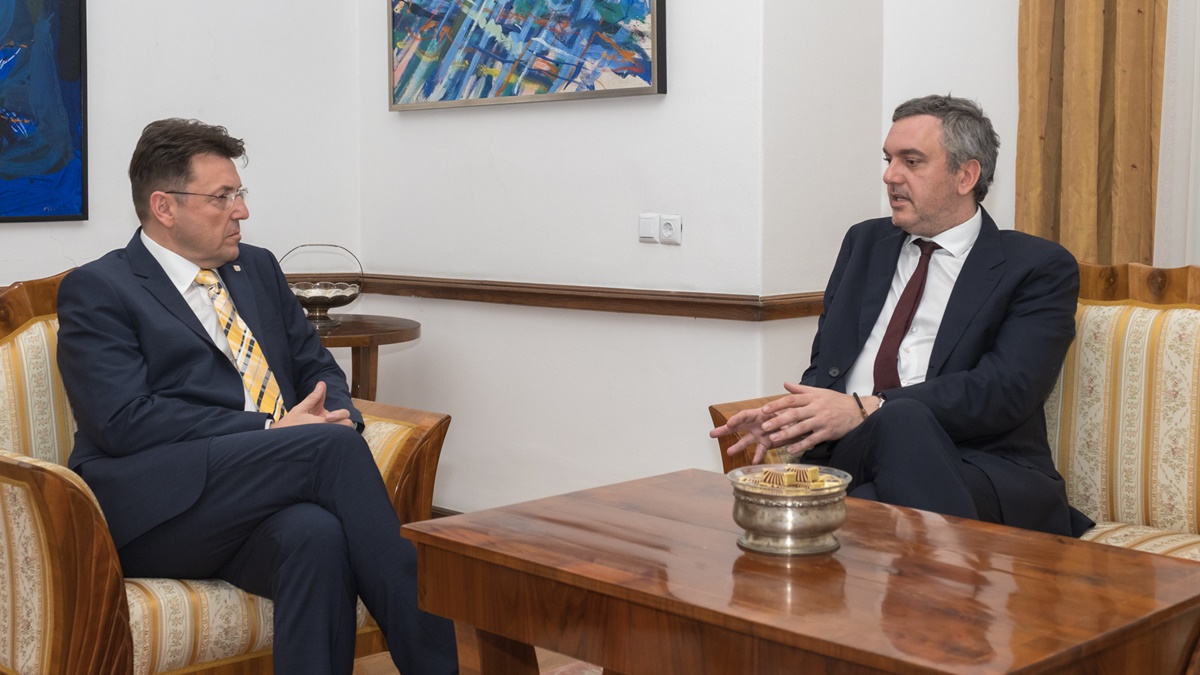 Presidents of the Chambers of Commerce of Serbia and Croatia Marko Čadež and Luka Burilović agreed at a meeting in Zagreb that the Chambers of Commerce of Serbia and Croatia, in the coming period, intensify cooperation to enable their members new business projects, easier business and faster overcoming the consequences of the crisis caused by the COVID-19 pandemic. At the meeting, it was agreed to hold a business forum of Serbian and Croatian businesspersons in October, as well as other activities to strengthen economic cooperation.
The two chambers propose to the governments that a Joint Committee for the Implementation and Encouragement of Economic Cooperation between Serbia and Croatia be held at the same time as the business forum in Belgrade, with the priority goal of finding solutions to speed up and facilitate border crossings for businesspersons.
"The focus of the Business Forum participants will be on construction, energy and tourism, sectors most affected by the crisis, and the presentation of wines from Serbia and Croatia is planned. The forum aims to strengthen economic cooperation, identify and define priority sectors for cooperation, trade, investment and joint appears on third markets, "the Serbian Chamber of Commerce said.
In order to best present the wine and gastronomic potentials of the two countries, Serbian and Croatian businesspersons will have the opportunity to present their specialties at a joint presentation of products during the Advent market, which is held every year in December in Zagreb.
The trade exchange between Serbia and Croatia is on the rise, as evidenced by the fact that in the previous five years, the level of exchange has increased by more than half and reached 1,086 billion euros last year.
"The consequences of this health crisis on the economy are great, although the situation has normalized in relation to the very beginnings of the pandemic. Therefore, we discussed ways in which chambers of commerce can intensify cooperation and provide new business projects to our members in the fall, "said Burilović, announcing the establishment of a Joint Committee for the Promotion of Economic Activities of Croatia and Serbia, which he will be comprised of representatives of the competent ministries, customs and veterinary and phytosanitary inspections.
The problem is that so far, most of the major fairs in Serbia have been cancelled, and thus many Croatian companies have lost the platform for marketing their products. This uncertainty has a negative effect on the economic climate and that is why the chambers of commerce want to help stabilize the situation and send messages that business relations, despite everything, must continue to develop./ibna