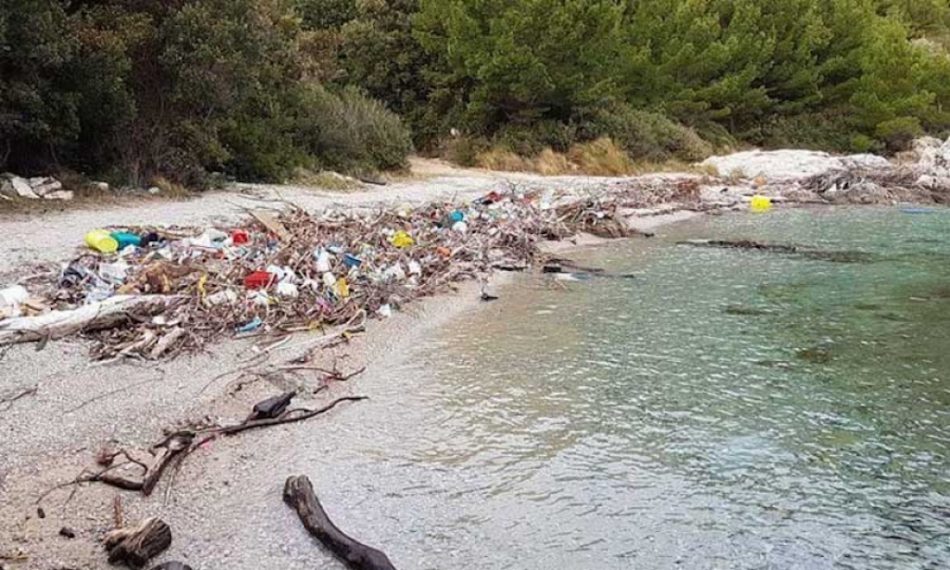 Albanian plastic waste is washing up on Croatia's beaches on the Adriatic and the ecological problem is big. At the same time, the image of the azure waters and trees on the beach with hanging plastic leftovers is heartbreaking.
The tourist industry is a major source of national income for Zagreb with more and more holiday makers flocking to Croatia to enjoy the immense beauties of its coasts. So, in an effort to fix things and halt further natural damage from occuring, Croatia signed an agreement on Friday, to help Albania deal with its disturbing tons of plastic rubbish.
"Croatian Foreign Minister Marija Pejcinovic Buric signed an agreement with a UN representative in Albania Brian Williams to help a project to fight marine pollution, in the presence of Albanian Foreign Minister Ditmir Bushati and Minister of Tourism, Blendi Klosi.
Would-be EU member Albania has a huge problem with waste collection, which is often just dumped in rivers. From there, countless plastic objects such as bottles flow into the Adriatic Sea", Balkan Insight wrote in a relevant article.
In recent years, Albania strongly desires its EU membership but does not necessarily follow EU 'rules', in this case those to safeguard the environment. The current government has been slammed for doing very little regarding the -still- non-existent national system of waste collection and recycling.
Photos that shock and sadden all were recently posted on Facebook (by Croat Antun Poljanić) and then "appeared all over social media channels", as the Dubrovnik Times report, "were even shared by an Albanian activist, who is fighting against waste management, with the simple yet powerful message 'Croatia, forgive us!'"…. / IBNA