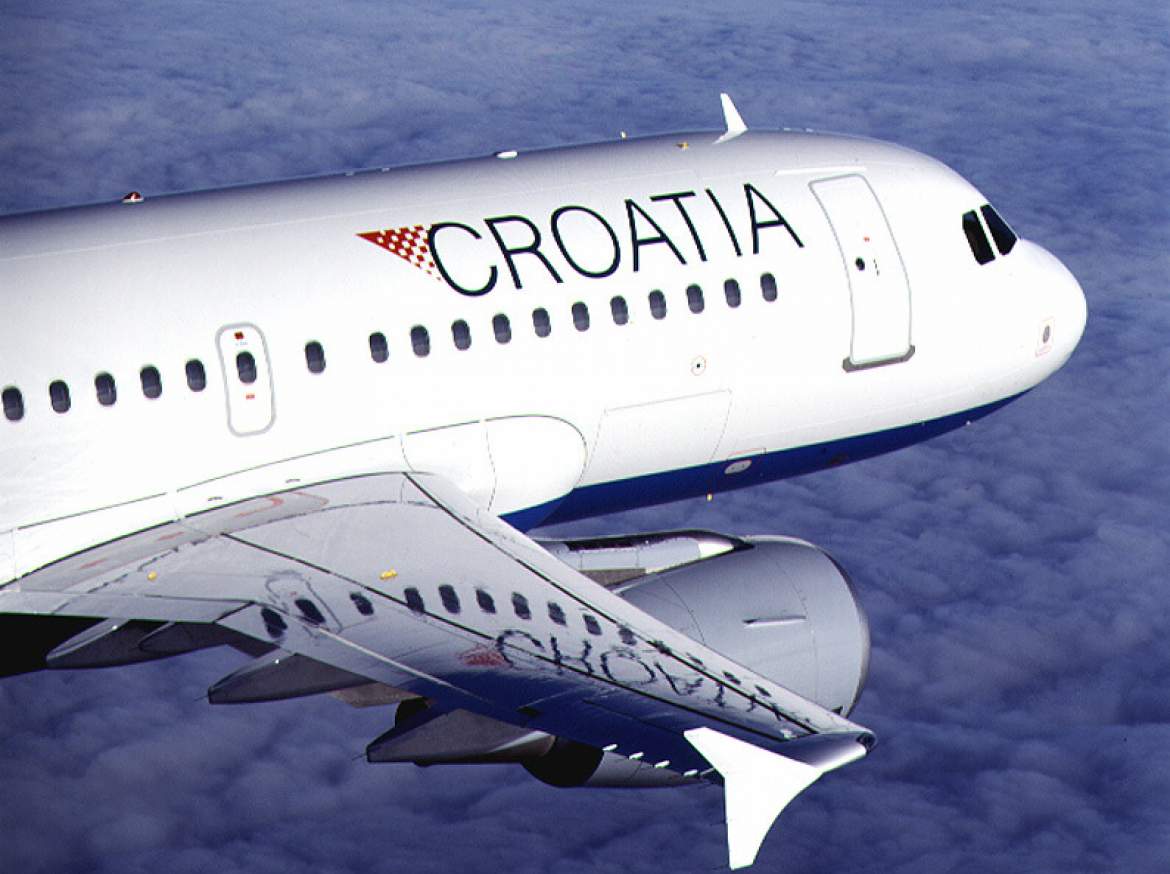 Staffers of Croatia Airlines had planned to be on strike on Wednesday, but after long deliberations on Tuesday, the Zagreb County Court has temporarily blocked it.
If it had gone through, it would have affected some 70% of all flights.
The case brought forward by the carrier's management, with the court ruling it would cause considerable damage to the airline. "It has temporarily blocked industrial action and will continue to debate the legality of the strike later today, after which it could either lift or retain the embargo", exyuaviation.com reads.
Those who had planned to go strike are two of Croatia Airlines' unions representing pilots, cabin crew and mechanics "unhappy with the proposed terms of the new collective agreement and the carrier's management. It previously cancelled two strikes in hope of reaching a deal."
Before the court hearing, Antonio Čorak of the ORCA union said that he considers the strike to be legal and legitimate, HRT wrote. "We still don't have a collective agreement. We gave everything of ourselves to come to it at yesterday's meeting. Standpoints did not budge so that the only thing left for us was a strike which I hope will be legal."
Croatia Airlines and the competent minister
The opposite side replied through the Croatia Airlines spokesperson Davor Janušić: "The ORCA union is firm in its demands presented in April of 2017, which in financial value amount to an additional cost for the company of around 53 million euros. At this time that is truly unacceptable for the company and unfortunately we can't agree to such conditions.".
At the beginning of this week, the Croatian Minister for Sea, Transport and Infrastructure Oleg Butković, also against the strike, sent a letter to Croatia Airlines' staff:
"Croatia Airlines is a company of great importance and is in the process of seeking a strategic partner, in line with the government's plans. The carrier is in the midst of a significant investment cycle which includes funding for fleet maintenance which is very expensive and is valued in the tens of millions of dollars. The collective agreement expired on December 31, 2016, however, its terms have been extended until further notice so as to secure the economic and social interests of all employees.
The strike would affect between 5.000 and 6.500 passengers per day. mostly foreigners who would be unable to return to their countries of origin or arrive to Croatia for their holidays. Croatia Airlines would be obliged to pay for their accommodation and alternative transport, which would be impossible to secure during the summer as all hotels are at full capacity and other airlines are booked out. Accumulating passengers at local airports, especially those on the coast, would lead to a complete collapse of Croatia's air transport, which would impact other sectors of the economy as well".
Butković characterised unions as unreasonable in their demands, highlighting that their way is careless and reckless…. /
IBNA