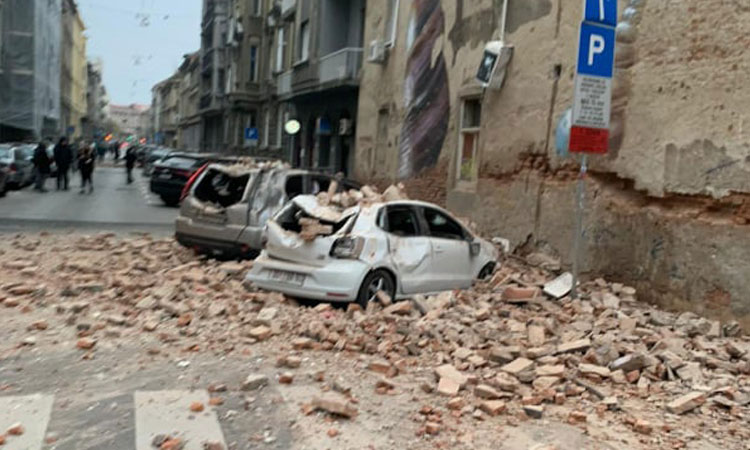 According to the information from the children's hospital in Zagreb, a 15-year-old child is injured in the earthquake that this morning hit Croatian capital. Media confirmed that the child died, but it was reanimated. The child is still in critical condition.
A series of three earthquakes rocked Zagreb this morning with the first crashing into the capital at 6.23 this morning and measuring an alarming 5.3 on the Richter scale. The second shook the Croatian capital just over half an hour later when at 7.03 and measuring 5.0 on the Richter scale the full effects were felt. And finally the third in the series shook Zagreb at 7.41 and measured 3.7.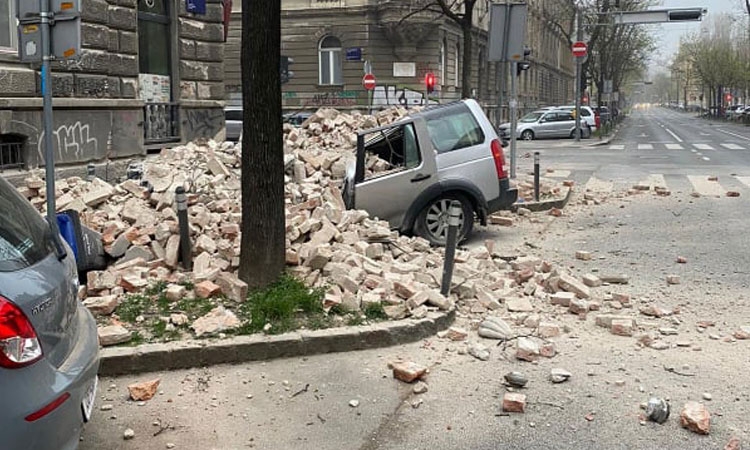 Media reported that large parts of the capital were left without electricity after the first earthquake shook the city and facades and buildings were damaged.
One of the ancient and iconic spires of the Zagreb Cathedral came crashing down.
"This was a strong earthquake, but much weaker than the one that struck the city in 1880. There will certainly be subsequent earthquakes, some of which will feel very much like this one today," commented Marijan Herak of the Geophysical Department of the Faculty of Science in Zagreb to HRT.
Many citizens of Zagreb left their homes and apartment after the first quake struck and gathered in public spaces away from tall buildings. Of course in the current coronavirus pandemic, they also had to be careful to keep their distance from other people.
Damage to buildings across the heart of the capital is severe with facades and some vehicles completely destroyed./ibna