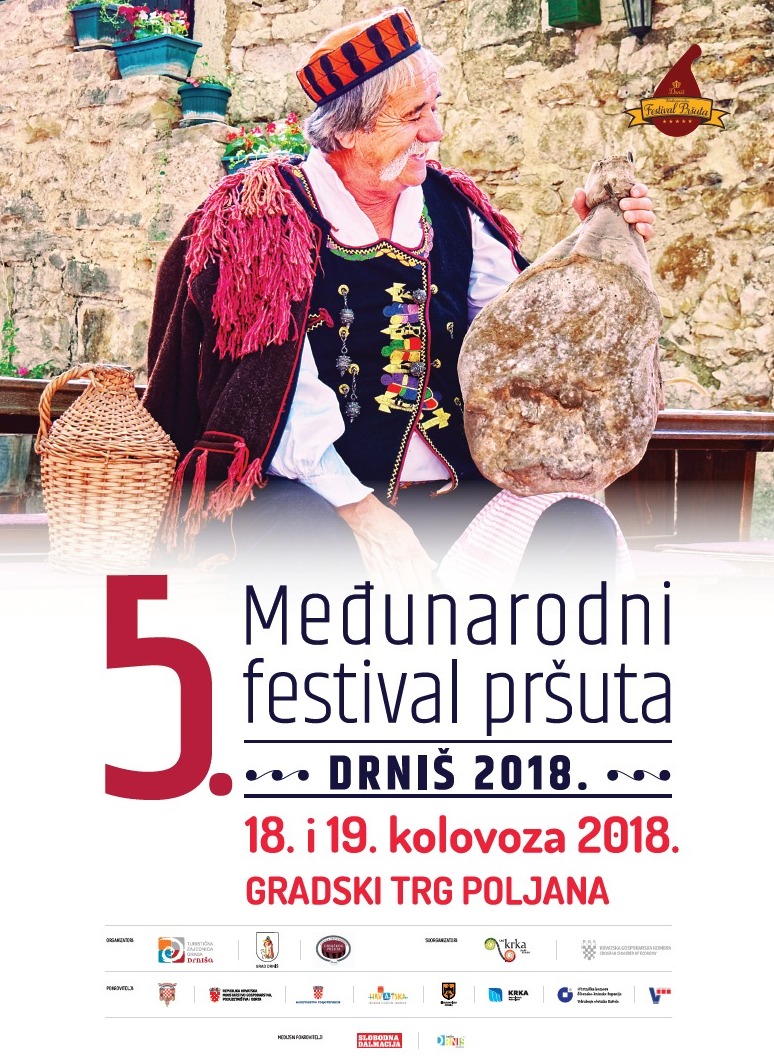 Food lovers drive to Drniš, paradise will be there and will last for a weekend only and for the first time the two-day cultural and gastro event will take place in Poljana.
Exquisite flavours, drinks and music will 'accompany' visitors of the festival who will have the chance to try and enjoy what has been organised by Grad Drniš, the Drniš Tourist Board and the Association of Drniš Prsut Producers for the 5th International Pršut Festival.
"This year", says croatiaweek.com, "75 exhibitors will be at the festival, among them will be more than 30 pršut producers from Croatia, Bosnia and Herzegovina and Montenegro. Along with pršut, producers of cheese, wine, honey, soparnik, local sweets and souvenirs will also exhibit." Moreover, "There will be over 30 gastro, cultural and entertainment events over the weekend", with the weekend's "special" being "the exhibition of the 'History of Drniš Pršut' which is organised by the Drniš Town Museum."
"Lilliput" guests will be able to attend a workshop by the Krka National Park.
A man in a traditional costume serves delicacies to visitors during the 3rd International Pršut Festival in Drniš
The entertainment will be in the hands of Croatian singer Goran Karan and his Vagabundo band, Klapa Drniš, KUU Miljevci, KUD Sveti Ilija Kljaci, Tambura orchestra 'Krsto Odak', Town orchestra Neum and Frane Bilić, Ante Skelin and Drniš Jam…. / IBNA