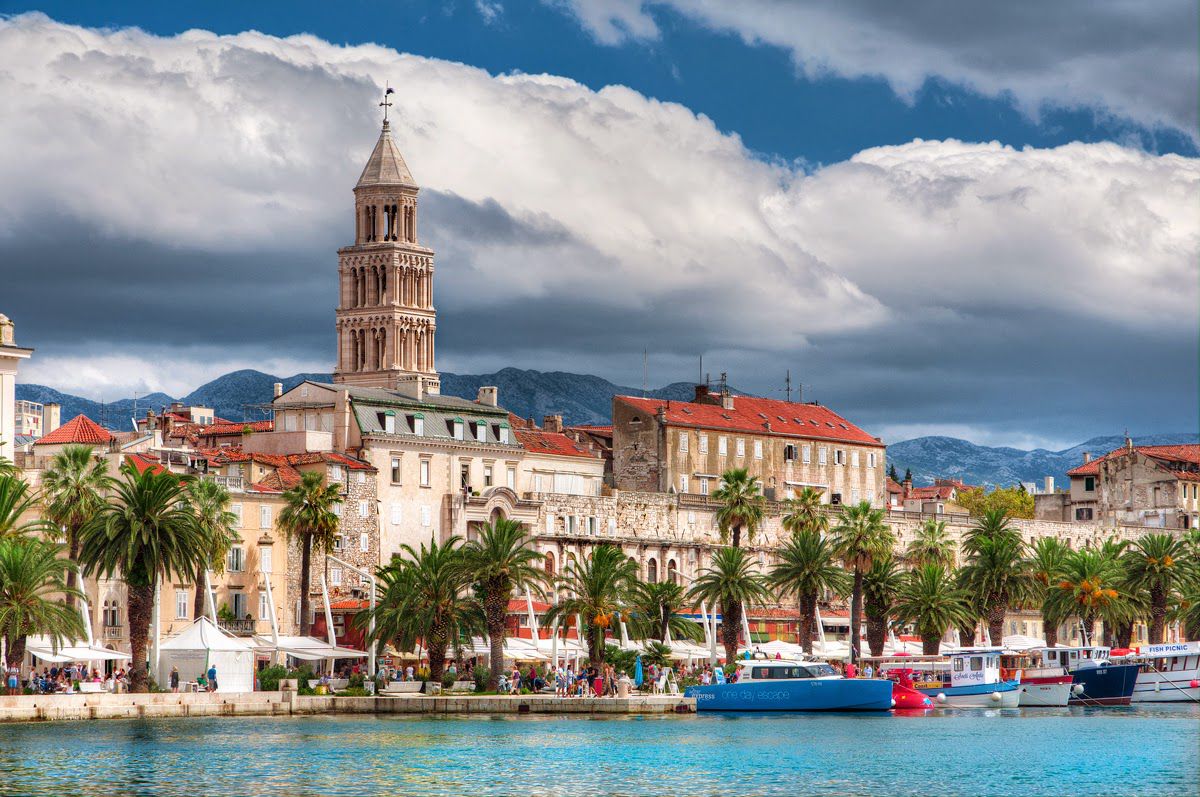 Alijana Vukšić, the director of the Split Tourist Board, confirmed on Wednesday, that 560 guests were recorded in Split, saying that it is "good news".
"These are individual arrivals; guests who are inclined to visit us. We expect a larger number next week when the opening of borders begins", Vukšić told Dalmatinski Portal.
She stressed that private renters are the foundation of tourism, so they organized training for them to get first-hand information.
One of them was organized in cooperation with the Tourist Board of Split-Dalmatia County on the topic 'Useful information, instructions, recommendations and rules of conduct for private renters with tourists in the post-COVID-19 era'.
All renter questions were answered by Tonči Glavina, State Secretary at the Ministry of Tourism, Luka Brčić, Deputy Mayor and Head of the Civil Protection Staff, Srđan Kušćević, Head of the Split Regional Civil Protection Office, Slobodan Marendić, Head of the Border Sector of the Split-Dalmatia Police Administration and his colleagues Paško Ugrina, Head of the Department of Prevention, Dr. Diana Nonković, Head of the Department of Epidemiology of Infectious Diseases of the Institute of Public Health and prof. Ivo Ivić, head of the Clinic for Infectious Diseases of the Clinical Hospital Center in Split.
All exhibitors agree that hygiene, disinfection and a sense of security for guests is paramount.
Brčić pointed out that there is no panic, but there is responsibility.
"Life goes on, we want tourism to develop, but we must know how to behave in the post-corona period. That is why we organized this training so that the landlords know how to act in case a guest is infected, who to contact and how to proceed", Brčić stated.
Stella announced that everything from the training, to all questions about the conditions, preparation and potential situations, will be recorded and put on their pages so that all renters can be made aware.
"All in order to be safer", underlined Joško Stella, director of the Split-Dalmatia County Tourist Board.
As for the conditions and measures, they are clear, Glavina said.
One of the main questions is whether there should be a break between receiving guests.
"There is no need to take a break and we can do it in Croatia. We have shown that we know how to fight and control it", Glavina said.
The border police are also ready for the tourist season.
"A dozen countries already have an almost liberal approach, almost like before the coronavirus, and we can respond to all challenges. The border police has already shown that they know at the beginning when the borders needed to be closed so that epidemiologists could work on preventing the spread of the virus. Now we will open them because we are well organized", Marendić concluded./ibna