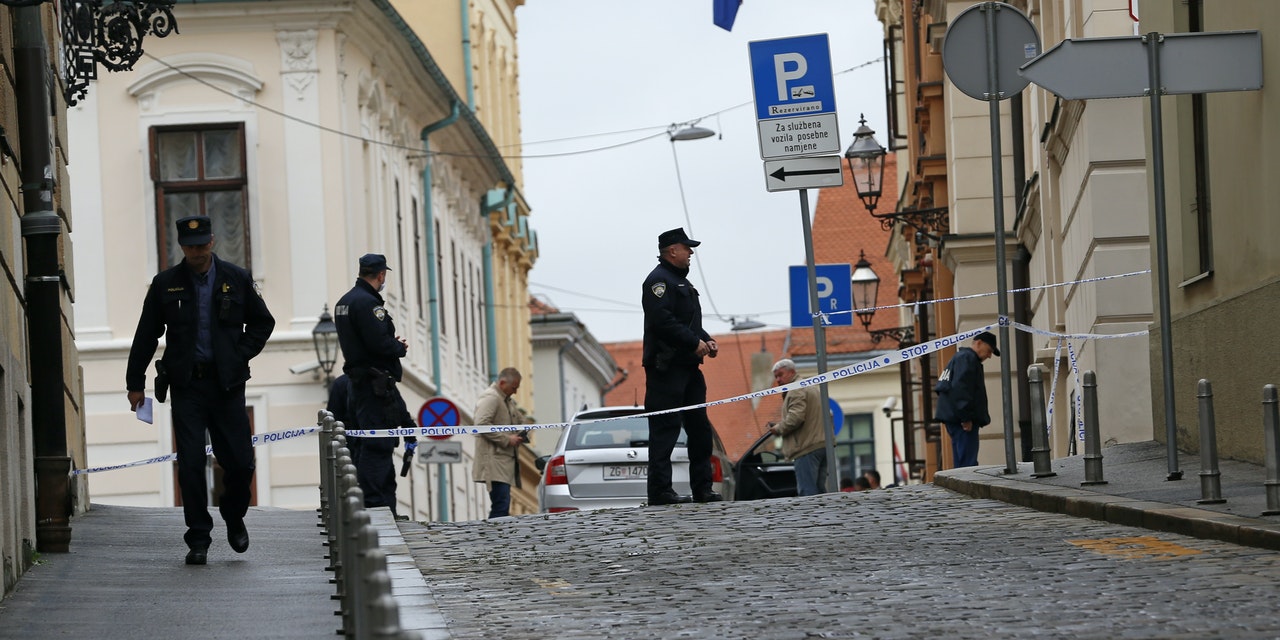 22-year-old Danijel Bezuk was identified as the person who shot a police officer in Zagreb's St. Mark's Square this morning. Following the attack, he committed suicide in the Jabukovac area.
Croatian media reported that a police officer was shot at St. Mark's Square in downtown Zagreb near the government premises this morning. He was shot four times and was transported to the Vinogradska Hospital. The attacker fled the scene afterwards while, around 9 am, the police reported that his body had been found, as he had committed suicide.
The Police released some information regarding the attacker at around 11 am.
"The suspected perpetrator of the attempted aggravated murder of a 31-year-old police officer this morning on St. Mark's Square, who also committed suicide in the Jabukovac area is, according to information so far, a 22-year-old Croatian citizen. The person was not previously known to police officers".
The suspect was a young man from Kutina who came from a veteran family. Just after the shooting, Bezuk left a message on Facebook.
"There has been a lot of fraud and reckless trampling of human values without any assumption of responsibility", reads the message on his Facebook profile, written in Croatian.
According to unconfirmed sources, Bezuk accessed the Kalashnikov shotgun from his father and traveled to Zagreb. At around 8 am, he arrived at the square and opened fire at the buildings and the police officer.
Croatian President Zoran Milanović stated it was simply unacceptable how easily accessible the square was, urging higher security according to reports by N1.
"The highest state institutions are located there; it should not be a tourist attraction. Those institutions should be protected appropriately", Milanović said. He called on the government to protect St. Mark's Square in a more apt way, adding that "the only way to avoid incidents (like this one) is to prevent them from unfolding physically".
Asked by reporters whether he suggested the square be made accessible only to people who work and live there, the President explained that the issue should be addressed by professionals and that it was also a matter of common sense.
PM Andrej Plenković said that the circumstances and the motives behind the attempted murder of a police officer working as a government security guard were being investigated, adding that security measures would be re-evaluated and that it was not the Minister of the Interior who was responsible.
"This is evidently an incident for which we lack sufficient information that would allow for a more thorough analysis. The Police and prosecutors will establish whether this was a lone-wolf actor. Judging from the evidence so far, I would say that it was. But it is too early to comment in greater detail", he said.
Answering a reporter's question, he stressed that he did not think there was any responsibility on the part of Minister of the Interior Davor Božinović.
"There is no responsibility on his part. I can see that the media have already started asking questions… No. This is a very clear answer, now and for the next four years", said Plenković. /ibna