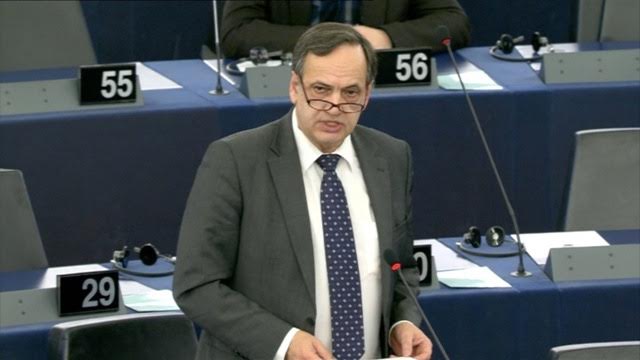 The resolution is approved. Albania should step up the pace of judicial reform, as a key to starting EU accession negotiations, said MEPs on Wednesday
The European Parliament has discussed the draft resolution on Albania, submitted by MEP Knut Fleckenstein. MEPs have discussed about the 45 points that the draft resolution contains.
Among the most important ones are those that condition the proposal of a date for the launch of accession talks and which relate to a practical application of the Judicial Reform and the holding of free elections on 18 December.
The resolution also urges authorities to carry out the vetting process as soon as possible, reevaluating all current Albanian judges and prosecutors.
Rapporteur Knut Fleckenstein (S&D, DE) said: "Since summer 2014 Albania has been an EU accession candidate and since then it has been making constant progress. The adoption of a wide-ranging judicial reform is a milestone on Albania's path towards joining the EU and becoming a modern country. Less corruption, less organised crime, is crucial for everyday life in Albania. However, we should not put off the decision on the start of accession negotiations again and again."
MEPs welcome Albania's progress on EU-related reforms and further efforts to reform the judicial sector. While excluding criminal offenders from public office, whistle-blower protection and plans to re-evaluate judges, prosecutors and legal advisors are promising steps forward, MEPs remain concerned about selective justice, corruption, the overall length of judicial proceedings and political interference in investigations and court cases.
The resolution on Albania, approved by 546 votes to 85, with 62 abstentions, notes that credible implementation of justice reform, good progress in fighting organised crime and corruption, and holding free and fair elections in June 2017 could prove to be a key to advancing the EU accession process and starting negotiations.  /balkaneu.com/