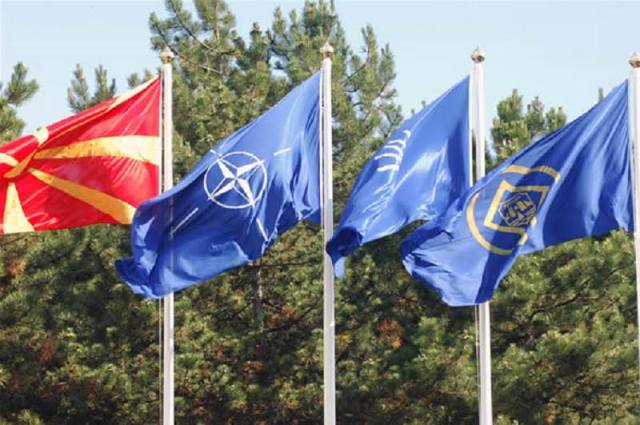 Skopje, 11 July 2016/Independent Balkan News Agency
By Naser Pajaziti
The Warsaw Summit hasn't changed anything in terms of FYROM's accession in the NATO. In the conclusions that were approved, besides the solution of the name contest with Greece and the reforms, the Summit has also imposed a new condition, that of implementing the Przino Agreement in order to put an end to the deep political crisis.
"We repeat our decision from the 2008 Bucharest Summit, which has also been repeated in other summits, that the invitation for FYROM's accession in the NATO will be issued as soon as an acceptable solution for the name contest is found", state the conclusions of the final document of the Summit, whereby section 114 calls on political leaders to deliver the obligations that stem from the Przino Agreement for the solution of the political crisis.
FYROM's Foreign Minister, Nikola Popovski said that the only step forward for the country is NATO's accession, while anything else occurs in the framework of traditional cooperation and partnership.
"In this context, to us, NATO's accession is the only step forward for the country. Everything else occurs in the framework of traditional cooperation and partnership. When we have a lack of unity within the country, we pay the heaviest cost abroad. Different motives could complicate our path toward our strategic goals. We can do nothing else but face these challenges, as we have done before", minister Popovski said.
Former NATO ambassador and university professor, Nano Ruzin told IBNA that the current political elite is not capable of making the country a NATO member.
"The country is leading a disoriented policy as opposed to its strategic goals. The budget reduction for reforms in defence and the reduction of the number of diplomats in the NATO shows that there are no ambitions for accession. We sometimes 'flirt' with Obama, sometimes with Putin. An opinion is created in order veer off the focus through different justifications", said Ruzin.
Euro Atlantic Committee in Skopje, an organization that lobbies on Euro Atlantic integration, says that FYROM is leading confusing policies that show the lack of interest for accession in the NATO.
Prior to the Warsaw Summit, the president of the country, George Ivanov publicly said that he would not participate in this meeting, as according to him, an injustice is being made to the country in the aspect of accession in the Alliance.
President's Ivanov cabinet said that international law is being violated, as NATO doesn't comply with the ruling of the International Court of Justice which blamed Greece of blocking FYROM's accession in the Alliance through the name contest. /balkaneu.com/