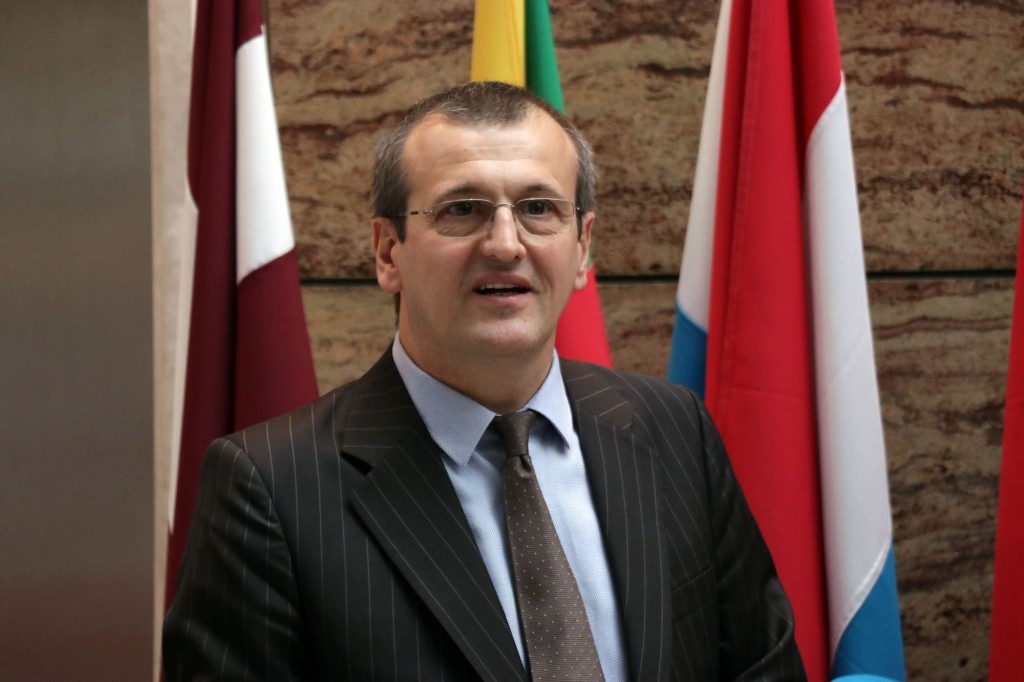 Izvjestilac Evropskog parlamenta (EP) za Bosnu i Hercegovinu, Cristian Dan Preda, izjavio je na kraju dvodnevne posjete Sarajevu da je pokušao organizovati sastanke sa srpskim članom i predsjedavajućim Predsjedništva Bosne i Hercegovine, Miloradom Dodikom, i predsjednikom Republike Srpske, Željkom Cvijanović, ali je to bilo nemoguće.
U četvrtak, prvog dana svoje službene posjete, Preda se sastao sa članovima Predsjedništva BiH Željkom Komšićem i Šefikom Džaferovićem. Takođe je imao nekoliko sastanaka sa novoizabranim poslanicima u Parlamentu BiH.
Preda je kritikovao Dodika u bliskim vezama sa Rusijom, rekavši da je "lakše otići u posetu Vladimiru Putinu i Rusiji".
"Posjete Rusiji neće pomoći nikome da postane članica Evropske unije. Ovo je poziv za njih da češće dođu u Brisel," rekao je Preda.
Nakon učešća na okruglom stolu 25 organizacija civilnog društva, u petak, Preda je rekao da neuspjeh Parlamenta da osnuje parlamentarni odbor za saradnju EU i BiH, u prošlosti je bio samo jedan od dokaza da su pozitivni procesi u zemlji blokirani. On je dodao da su za to odgovorni poslanici iz RS-a.
"U jučerašnjim razgovorima otvoreno sam rekao da su se delegati iz Republike Srpske u proteklom mandatu Parlamenta usprotivili formiranju zajedničkog parlamentarnog odbora. To je samo jedan primjer. Drugi je blokiranje procesa iz neznanja. Sva imena onih koji blokiraju proces su poznata," rekao je Preda.
Preda naglašava da BiH ima akademske stručnjake za evropske integracije i predstavnike nevladinog sektora, te može iskoristiti te kapacitete i u procesu pregovora. On ističe da će BiH ostvariti status kandidata, a to očekuje ove godine, ali je u isto vrijeme potrebno imati stručnjake koji bi trebali biti spremni razgovarati sa svojim evropskim kolegama u Briselu i Strazburu.
Tokom prvog dana posjete, izvjestilac EP je naglasio da je od najveće važnosti za BiH da odgovori na dodatna pitanja koja je EU uputila nakon što je zemlja dostavila svoju prvu grupu odgovora na upitnik EU te je kritikovao lokalne lidere.
"Nažalost, u protekle tri godine nismo bili u mogućnosti da uvjerimo naše prijatelje iz Parlamenta BiH da rade s nama," rekao je Preda.
On je objasnio da će status kandidata biti odobren nakon što Evropska komisija izrazi svoje mišljenje, a da bi ga napisala, EK treba odgovore iz Sarajeva.
Dodatna pitanja su poslana u junu 2018. godine, a Preda je izjavio da je toliko vremena bez odgovora "malo dugo".
"Nadam se da će biti riješeno prije svega ostalog," rekao je on./IBNA