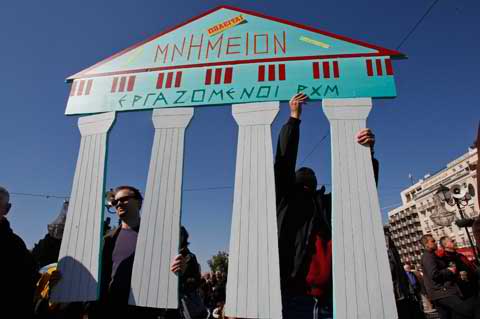 After six consecutive years of brutal recession, with homeless and unemployment rates skyrocketing, Greek society is experiencing an "unheard-of fragmentation", made worse by fierce austerity measures, experts say.
Battered by the eurozone's three-year debt crisis and four years of austerity, Greece has the highest unemployment rate in the 27-nation European Union, with more than one in four people out of work.
And this economic crisis has now transformed into a social emergency, according to UN expert on debt and human rights, Cephas Lumina.