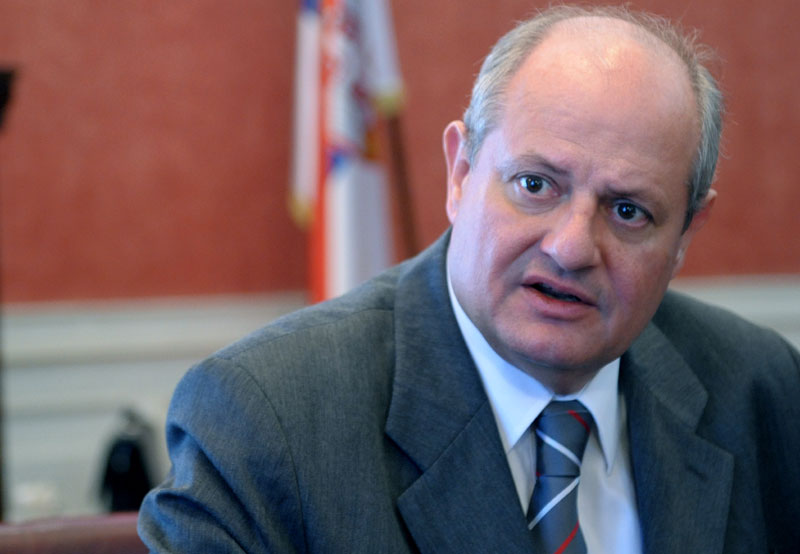 By Milos Mitrovic – Belgrade
The posts for Serbian ambassadors in the most important world centers – United States, Germany and China – are empty for more than six months. Foreign Minister Ivan Mrkic (photo) said that the proposals were ready.
University degree in law, economy or political sciences as well as the knowledge of English or another foreign language and working experience are among the preconditions to enter diplomatic service. "I think that Foreign Ministry still has the core of capable career diplomats who are skilled and qualified", former Serbian ambassador in Brazil David Dasic told Radio Television of Serbia (RTS).
However, if there are qualified cadres the logical question is why the country still does not have ambassadors in Washington, Berlin an Beijing.
"The candidates are ready", FM Mrkic said adding that the government is to decide about the proposals. Retired diplomat Jovan Ilic explained in the interview for RTS that "this posts demand high qualifications, language skills as well as history and current events in the host country and our bilateral relations…".
Nonetheless, David Dasic believes that "who should go to Washington, Berlin, Beijing … its about our political interests and expectations rather than skillfulness and professionalism". "It is not unusual any more journalists, gynecologists, sexologists, psychologists to become ambassadors", national television resembled.
Serbian President Tomislav Nikolic suggested such situation existed since the "October 5 changes", alluding to Slobodan Milosevic authoritarian regime removal from power in 2000. Nikolic was the official of the regime.
"It has been even worse afterward… Our diplomacy has been guided by so called shuttle diplomacy, by the President and Foreign Minister, and ambassadors were marginalized", Nikolic commented.
The new Law on foreign relations may prevent diplomacy from political influence; it stipulates that the amount of non-career officials should not exceed 15 percents of Foreign Ministry diplomats. "This 15 percents will be certain public figures who are respected and who may represent us better than the professionals which are not skilled enough yet", minister Mrkic emphasized adding that the final objective "is to fully confide the diplomacy to professionals".