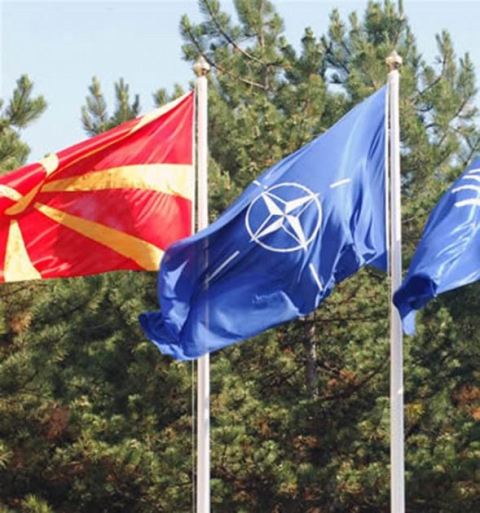 Skopje, 20 June 2016/Independent Balkan News Agency
By Naser Pajazito
The political crisis is moving FYROM away from the process of integration in the Euro Atlantic structures. Political analysts say that due to this crisis which is further aggravating the stability of the country, the agenda of integration has been put aside, as there are no priorities or action plans in the aspect of foreign policies, such as the solution of the name dispute or integration in the NATO and EU.
Meanwhile, Skopje is not waiting for NATO to issue an invitation during the NATO summit in Warsaw without solving the name contest.
Stojan Slaveski, professor of international law at the European University in Skopje, is skeptic about an invitation for FYROM. "We must not have high expectations from the NATO Summit, which is held next month in Warsaw, because the main condition which has been imposed is for the country to solve the name contest", Slaveski said.
Ismet Ramadani, head of the Euro Atlantic Council in FYROM, says that the political crisis has veered off the focus from integration and that it is not a priority for the country. "The political crisis has removed the focus from the Euro Atlantic integration agenda, as Macedonia is facing a big test", Ramadani said.
According to him, the majority of the citizens of the country are in favor of NATO and EU integration.
"Small extremist groups are the only ones against the integration of Macedonia in the NATO and EU. Over 80% of the citizens of the country are in favor of the integration. Meanwhile, the political class of the country has declared that it is in favor of NATO and EU integration", Ramadani said.
Head of NATO's office in Skopje, Rumen Radev has called for a prompt solution of the crisis and for the main urgent challenges to be addressed.
"Lack of democratic dialogue, lack of confidence on the rule of law and the freedom of the media, are the challenges that must be overcome, as these values are at the heart of the Euro Atlantic community. All political forces in the country must act responsibly, they must be engaged in constructive dialogue and focus on the political and economic reforms", Radev said. /balkaneu.com/