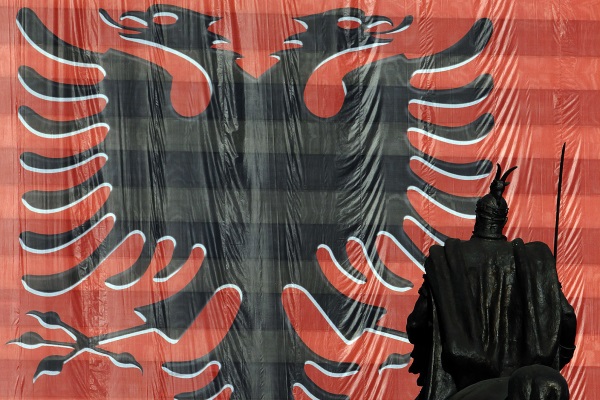 Tirana, 8 June 2015/Independent Balkan News Agency
Albanian economy is exposed toward the impacts coming from the economies of the two neighboring countries, Italy and Greece, a report published by Euromoney says.
The report adds that in front of this situation, the Albanian government and financial institutions in the country have increased immunity against threats coming from abroad.
Euromoney report analyzes the financial and political risk of countries in development. This report takes Albania up six places to the list of the countries that are threatened by the financial risk of other economies.
Albania is currently in the last group, the fifth one, as far as economic performance is concerned and it has received 35.8 points out of 100 points by Euromoney.
"Albania has climbed six places in Euromoney's country risk rankings since 2014, to 103rd from 186 countries. The tier-5 sovereign, rated B1 by Moody's and B by Standard & Poor's, is still a high-risk option, scoring just 35.8 points from a possible 100 in the survey (now a point higher since 2014), with strong trade and financial sector links to Italy and Greece", – the report details.
The perspective is for Albania to join the countries of the fourth group as it is only half a point away from them, meaning a better rating which can become a BB+.
"There is nevertheless the prospect of a move into ECR's tier-4 less than half a point higher than Albania's present score, commensurate with an implied credit rating of B- all the way up to BB+", – Euromoney notes.
Economic analyst at Piraeus Bank Group, Dimitria Rotsika believes, "the eurozone outlook has improved sentiment surrounding Albania, but only up to a point".
"What plays an important role are the significant reforms in the past two years," she says.
This includes the difficult, and only partially complete task of clearing up the non-performing loans weighing on the banking sector, and an ambitious start on power sector reform.
The resolution of government arrears with the assistance of the IMF is also key.
There is still a long way to go in achieving strong, sustainable growth despite monetary policy stimulus promoting credit growth.
Albania is considered high-risk after all, with only one of its 15 risk indicators scoring more than half the allotted points available.
Still, the IMF approved the fourth review of the sovereign's extended credit facility this month, resulting in another disbursement of financing worth almost €36 million.
And four of Albania's five economic risk indicators have had their scores upgraded by risk experts this year, alongside four of the six political indicators. /ibna/