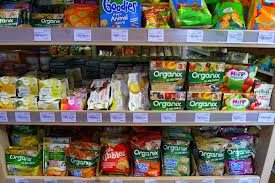 By Thanasis Gavos – London
A common trend in peripheral eurozone nations facing economic hardship and reduced consumer power is the increase in local enterprises looking to reach customers beyond their country's borders.
Spain, Portugal and Greece have reported encouraging signs of export activity in the main sector where they can really put up a serious competition fight, agricultural products. The same has started to apply for Cyprus.
As yet unofficial reports speak of an increased wave of young Cypriots either arriving in the British capital or seriously looking into moving from Cyprus or deciding to stay put in the UK following their studies at a British university. The combination of higher demand by these added arrivals and much more active interest from Cypriot producers has caused an empirical surge in Cypriot agricultural products offered to the UK market – a special case since the presence of Cypriot food markets and grocery shops, bakeries and restaurants is well established in the country, especially in the lively hub of north London.
Exports of established Cypriot products such as the famous halloumi cheese are handled in an industrial way. Big companies accumulating the output of local producers have a long running business relationship with food distributors in the UK, many of which are companies founded by British based or born Cypriots.
But after the crisis the export market has been widening to include more products, most significantly wine. "We still mostly get our halloumi from big companies in Cyprus; and if I ever needed anything more I have had my own contacts and producers who I know can help me. But after this spring, when the changes occurred in the Cypriot economy, there have been local producers contacting me, wine producers," said Despina Christofi, owner of Despina Foods in north London.
Meanwhile, there are people involved in the food industry that are based in the UK who have taken the initiative in efforts to bring over Cypriot wines. Although now producers in the island are much keener to follow an export orientated policy, securing a foothold in a market as important and competitive as the UK is not easy. "Their prices are still high and that is a problem for all producers of smaller countries when they have to get into a market where everyone can easily find low cost Italian and French wine," said a Cypriot businessman who is looking into ways of making Cypriot wine better known to his compatriots and foreigners living in the UK.
"Price is a factor. But I think that to a large degree wine will have to be restricted to the shops and restaurants of the diaspora because producers in the island could not keep up with a big British supermarket chain's demand," agreed a Cyprus exports official. "But the wine is really good; we've come a long way since the 70's and 80's. And there could be a niche in the UK market with so many Cypriots living there" he added.