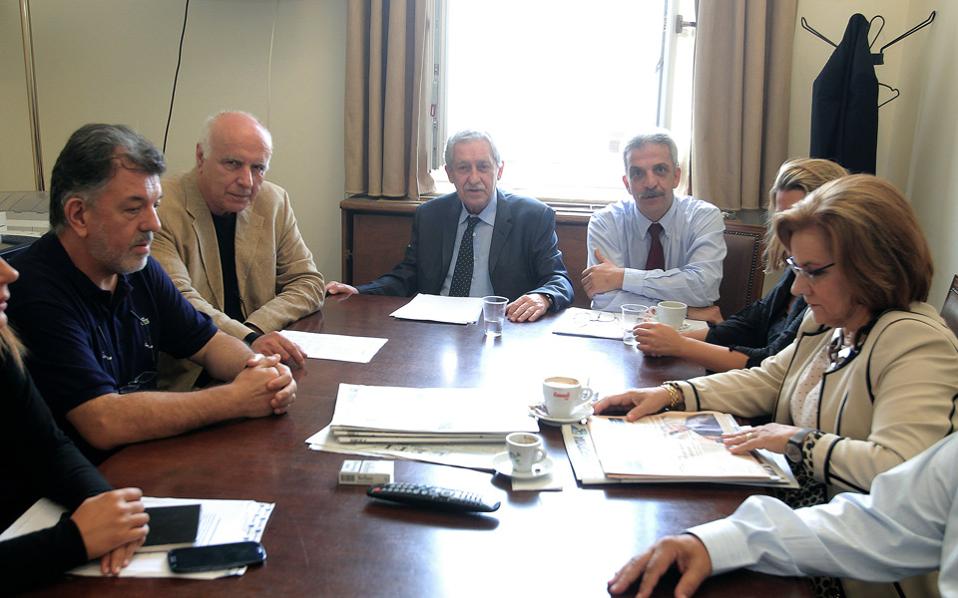 By Spiros Sideris – Athens
Early on Thursday afternoon was concluded the meeting of the Parliamentary Group of the Democratic Left (DIMAR), chaired by Fotis Kouvelis.
The meeting began after noon, but continued with many interruptions, due to the voting, plenary sessions, and Standing Committees of the House.
In a statement issued after the meeting is stated that the PG of DIMAR "decided the structured and targeted action on the major issues the country and the society are faced with. MPs of the Democratic Left decided to take up initiatives, following proposals made, ​​to highlight and promote serious and crucial issues that weight upon the Greek citizens".
During the debate, according to information from AMNA, there was an attempt to defuse the tension that has arisen between both between the party's president and MPs, as well as amongst MPs of the PG and DIMAR's party members, in view of the meeting on Saturday, the newly elected from the recent conference, Central Committee and the election of the new Executive Committee.
These relations have been strained during the recent party congress. Then, most of the MPs had asked from Fotis Kouvelis not to run for president of DIMAR, but he had rejected their request, and was re-elected president with 68%.
Members of the Parliamentary Committee were enraged by the attitude of the MPs and were stating that they would make their intentions known at the first meeting of the organ.