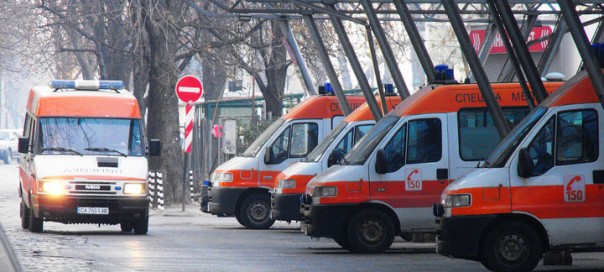 The latest uproar over the state of emergency medical services in Bulgaria , with staff in Sofia and elsewhere protesting over the dismissal of service chiefs in the capital city after a 40-year-old woman died in an incident in which an ambulance was late, is continuing.
The incident has again brought to the fore issues of underpayment of medical staff, long working hours, poor organisation and lack of resources.
After the death of the woman – in circumstances which remain disputed – the government dismissed the head and deputy head of emergency services in Sofia. This led to protests by staff, including emergency services employees in the capital announcing their collective resignation.
Tanya Andreeva, the current health minister in the Bulgarian Socialist Party cabinet, announced that Dr Alexander Zlatanov of the regional health inspectorate was being appointed as the acting head of emergency services in Sofia, but protesting staff said that they would form a human chain on June 3 to block his arrival at emergency services headquarters.