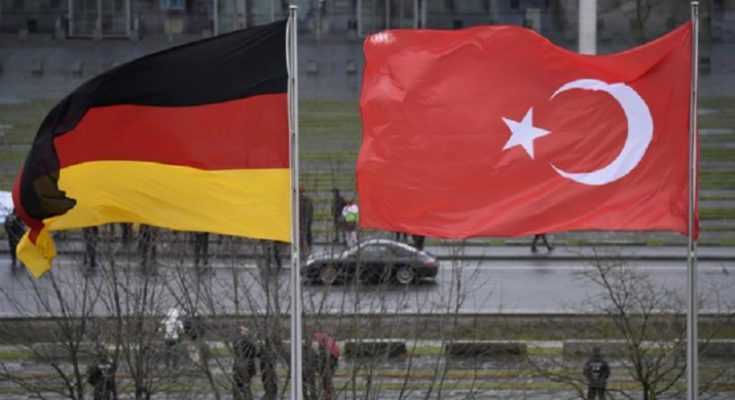 Gabriel: Turkey is dangerous for investments
A serious crisis has broken out again in Berlin's relations with Ankara. An indication of the seriousness of the situation is that German Foreign Minister Zigmar Gabriel interrupted his holidays to deal with the situation.
The latest "chapter" in the crisis is the arrest by Turkish police of 6 activists in Constantinople. Among them a German citizen and the head of Amnesty International in Turkey, Idil Ezer. The Turkish authorities arrested them in July 18 and are accusing them of having relations with terrorist organizations.
Turkey's ambassador to Berlin was summoned to the Foreign Ministry in order for Germany to express its protest through diplomacy.
On Thursday, the Turkish government declared Berlin's comments on the arrest unacceptable. The Turkish Foreign Ministry spoke of interference with Turkish justice. No one has the right to intervene with justice… Mostly those embracing many terrorist organizations and delaying presenting terrorists to justice, said Ankara's tough announcement.
Heads were turned in Germany by "Ankara accusations against german companies (BASF, Daimler) that they are supporting terrorists in Turkey, as Handelsblatt writes.
Berlin's reaction came immediately afterwards through the Foreign Ministry, which issued an directive to German citizens who intend to visit Turkey. "People traveling to Turkey for private or business purposes are required to show increased caution and should be recorded in German consulates and the embassy, ​​even for shorter visits", the ministry said in a revised travel advisory.
German Foreign Minister Gabriel urged the Turkish authorities to allow representatives of the German diplomatic delegation full access to the arrested.
"Our policies towards Turkey must go on a new direction… we can not continue as we have done so far. We need to be clearer than what we have been up to now, so that those responsible in Ankara to understand that such policies have consequences", Gabriel told reporters.
The German FM hardened his stance even more by indirectly making referrence to financial sanctions against Turkey, after stressing that "Berlin can no longer guarantee German corporate investments in Turkey".
Gabriel blamed the authority of Turkish President Tayyip Erdogan that he wants to "reverse the course of history" in his country, in order "to silence all criticism".
On Thursday evening Ankara issued a statement against Gabriel. The Foreign Ministry states that "while on the one hand Germany allows free movement of members of terrorist organizations such as the PKK and FETO targeting our country, on the other hand it demands that people who have been arrested for terrorist acts be released".
Ankara says that Gabriel's statements show that he is trying to increase the front of our problems.
Turkey has recently refused to allow German MPs to visit Incirlik and Iconium where German officers are serving. The Turkish government is embarrassed by Berlin's immunity to hundreds of Turkish officers and civilians fleeing Turkey after the coup attempt in 2016. Some of those who have applied for asylum are accused of being directly involved in the coup while, some others for relations with the Gulen's Islamic order, which Turkey accuses of being behind the attempted coup.
Berlin is deeply annoyed by the arrests of German citizens, among them the Turkish-born German journalist of Die Welt, Deniz Yucel./IBNA