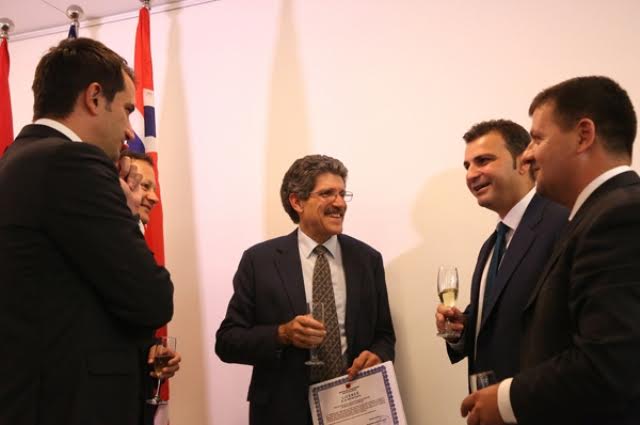 Tirana, 6 October 2015/Independent Balkan News Agency
Young boys and girls from Tirana who have a business idea, now have a real possibility to make it a reality thanks to the financial support that Crimson Funding is securing. In cooperation with Norwegian partners, Tirana City Hall presented today in the capital the Crimson Funding, which issued a fund of 5 million USD in the form of a loan at favorable conditions for the development of small and medium sized businesses.
The municipality funds 25% of this project or 1 million USD with the aim of employing around 800 people.
Mayor of Tirana, Erion Veliaj considers this an excellent opportunity for all of those who up until today, due to bureaucracies, have been unable to develop their business ideas.
"This is an alternative way of financing, which offers flexibility by removing bureaucratic barriers, to assist a young man or a young woman with talent, who has an idea and who wants to relate his or her economic success with the city of Tirana", Veliaj said.
Veliaj explained the fund allocated thanks to this cooperation is an alternative opportunity to help anyone who wants to develop a business in the territory of Tirana.
But is this an intelligent expense for the Municipality of Tirana, to set aside 1 million USD for a project like this?
Veliaj answers: "Yes. To us, this is not an expense, but an investment, not only because  the loans are offered at an interest rate, but because we also see it as an investment in the economic life of our city". /ibna/