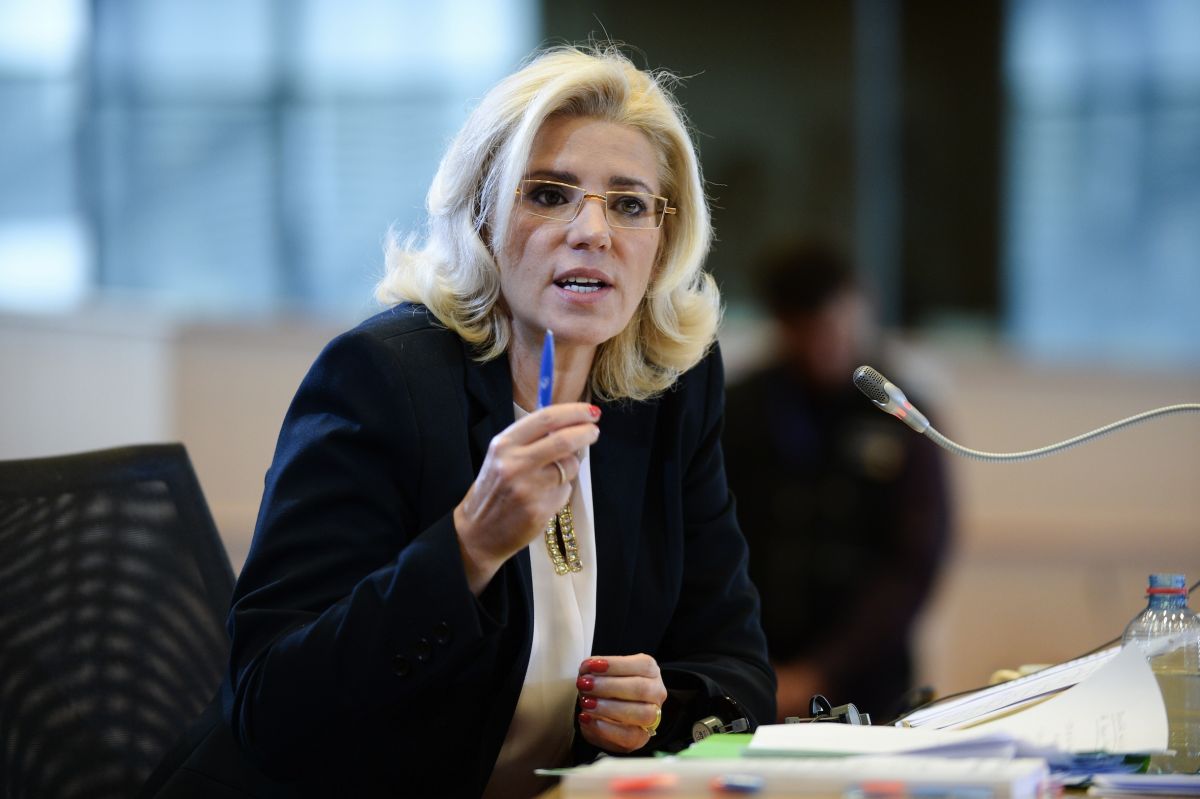 Speaking at a debate held on Monday in the Romanian capital, European Commissioner for Regional policy, Corina Cretu has Romania cannot afford "the luxury" of considering a RoExit.
"Romania cannot afford the luxury of thinking of leaving the European Union. Particularly now, that the Presidency of the European Council lies ahead, when it has the opportunity as a EU leader to change things for the better, from inside."
Referring to EU funds and the way Bucharest is handling money infusion, Cretu spoke of  a "slow" EU absorption which she believes is Romania's weakness since it joined the bloc.
The EU commissioner, she herself a Romanian, suggested the launch of "a permanent dialogue with the government".
"From the first day of my term, I have considered that the EU has this weakness of not being able to communicate enough the way that the cohesion policy is improving people's life (…) Romania is one of the states that benefit from the cohesion policy. I have focused in the past months to ensure a balanced budget that should contribute to reducing social disparity after 2020 as well."
Regarding the financial shock waves in Romania, too Cretu noted: "We can say that the EU funds have minimized the effects of the economic crisis". Actually, European funding has boosted 14,000 Romanian SMEs during 2013-2017, "which generated 51,000 jobs, 40,000 apartments have been rehabilitated, 100 medical clinics have been revamped and 2,448 equipped with Internet", Romania Insider reads, quoting the EU official.
Last but not least, she gave a tangible example of numbers linked to the present and coming years.
"Within the 2014-2020 Romania has about EUR 31 billion at disposal, including money for agriculture. The EU funds provide financing for 60-65% of the public investment in Romania. Every time when there were problems in implementing the European projects, I talked about the slow administrative capacity. There are not issues that happened yesterday or in the past year, it's a weakness we have had every since the accession to the EU. During 2007-2011 the absorption rate stood at 4% (…) My plan is to have a permanent dialogue with the Government during the rest of my mandate, I commit to improve the weak quality of the infrastructure, which is restricting the perspectives of economic growth and to talk to authorities to expedite the projects."
Nevertheless, she could not but express her personal disappointment in the "already lost EU funds worth almost EUR 2 billion that could have been used for the transport infrastructure projects".
"I can assure you that I planed to have a very good relationship with all Governments from those 28 EU member states and from my point of view I have had a good collaboration relation with the governments in Bucharest, regardless of their political colour. I am not critising the Government as a whole, but it is my duty to warn over the sectors that are facing problems. There must be political will and administrative capacity at national level to attract EU funds. It's my duty to put it plainly, otherwise we won't move on."…. / IBNA