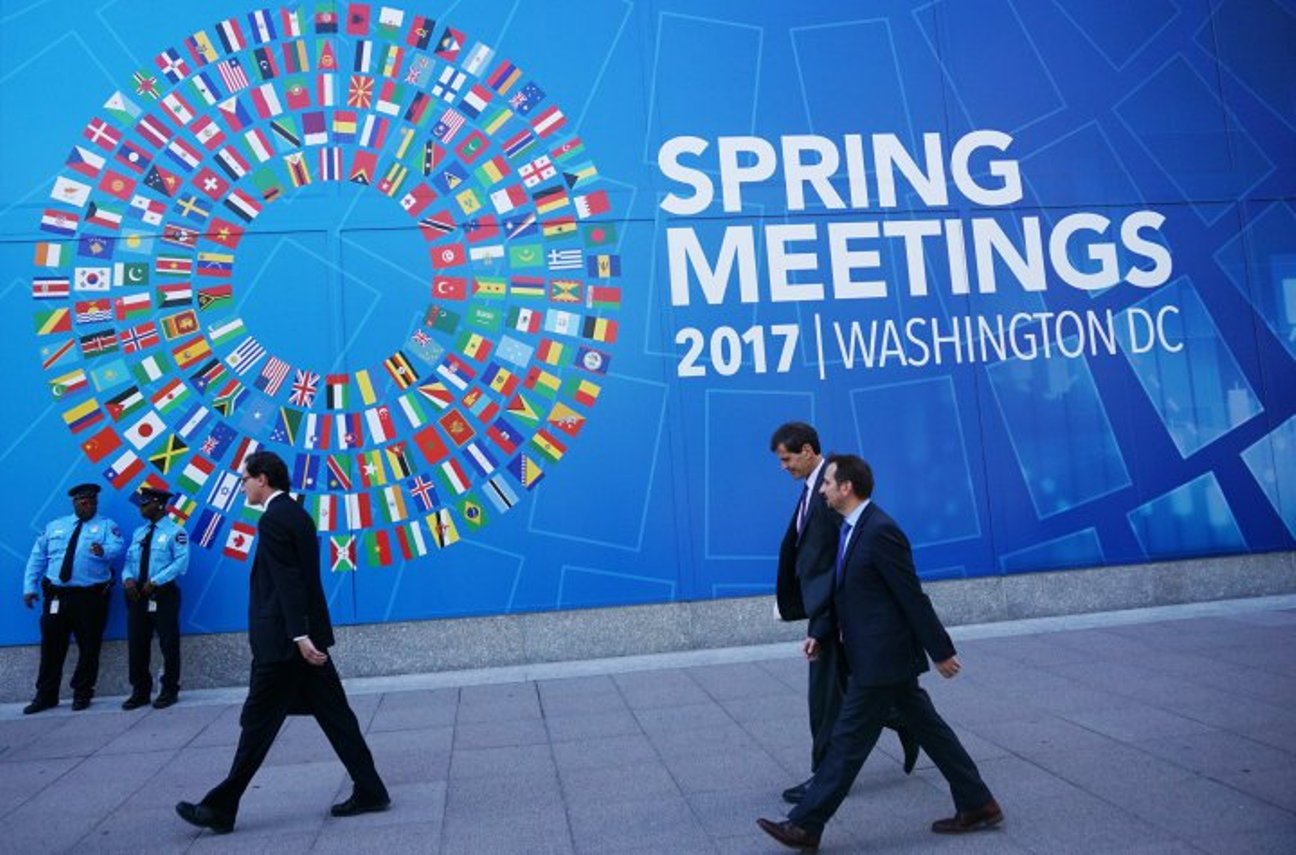 As officials representing Greece's lenders are due back in Athens this week to resume direct talks with the government, there was no mention of Greece in the press conference held on the second day of the IMF Spring Meeting in Washington. However, the International Monetary Fund appears to be insisting on refusing to sign up to the debt bailout deal.
IMF top officials reportedly repeated the standing position of the IMF that the program must be based on two legs – credible reforms and debt relief – in order for the Fund to participate in the program.
"It is urgent that we agree on a program and that we conclude these discussions because it's taking a toll on the Greek economy," Poul Thomsen, head of the IMF's European department, said. "There is no doubt about that, it's serious," he told reporters.
The latest "unofficial deadline" for a Staff Level Agreement is the May 22 Eurogroup meeting. Greek government sources point out that Athens will not implement any austerity measures agreed unless debt relief is offered in the medium-term.
On the reform side, while some outstanding issues remain, Thomsen said "good progress" has been made with the Greek authorities in recent weeks, including on budget issues. An IMF mission will be back in Athens "next week".
IMF chief Christine Lagarde on Friday met with Greek Finance Minister Euclid Tsakalotos and had "constructive" discussions, but did not provide further details. Tsakalotos also met with German Finance Minister Wolgang Schaeuble and other senior officials in search of a comprehensive agreement that has so far proved elusive.
Meanwhile, the IMF and the European lenders appear to have moved closer on the debt issue during talks in Washington, but a comprehensive agreement has not yet been reached.
Eurogroup chief Jeroen Dijsselbloem told Bloomberg in an interview that "debt talks are tough" because of political constraints in Europe, but "I can see the solution ahead". He added that "we are very close, it is really the last stretch before we have a full agreement on the major reforms, how they are to be designed and when they are to be implemented and the size of them, with the IMF"./IBNA