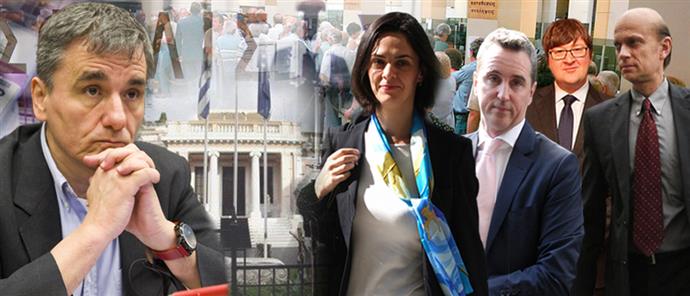 The top envoys representing Greece's international creditors will be in Athens to resume direct talks over the second review of the bailout program on Tuesday. However, media reports suggest that the review will not be completed before mid-January at least.
Technical talks continue in Athens and will be crucial in determining progress towards the completion of the review that was somewhat complicated further by the social benefits announced by the Prime Minister last week.
The issues that are still open include non-performing loans, labor relations reform, regulation for businesses with excessive loans and fiscal issues including primary surplus targets beyond 2018.
According to local reports, the Greek government is at risk of not having an agreement on the review in place by the 19 January European Central Bank meeting that is expected to examine the inclusion of Greece in its quantitative easing program.
To avoid an overturn in the government's plans, Finance Minister Euclid Tsakalotos said Monday that Athens will seek to strike a compromise deal to wrap up the review with creditors, without having to implement tough austerity.
Speaking to Reuters, Tsakalotos said Greece wants to end a standoff with its lenders through 'honest compromise'. "I can't see the logic of returning to uncertainty and delay," he said adding Greece was meeting its bailout commitments and was 'constructively engaging' with creditors.
In order to make progress on the review, Prime Minister Alexis Tsipras will hold a series of meetings with European leaders this week on the sidelines of a European summit in Brussels. Tsipras will be received by German Chancellor Angela Merkel in Berlin on Friday. Earlier, on Thursday the Greek premier will discuss the review with European Parliament president Martin Schulz, and a one-on-one meeting with France's Francois Hollande will also be held.
Greek government sources said Monday that Alexis Tsipras is not contemplating an early election. According to the same sources, the program review will be concluded without the need for more austerity measures.
The coalition made clear it has "no intention of handing the country over to the appetite of the willing and Mr. Schaeuble" and it wants to "continue defending the interests of society"./IBNA