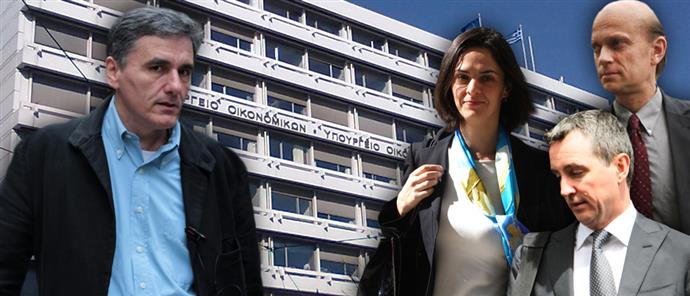 Negotiations between Greek government officials and the "quartet" of the country's international creditors restart in Athens on Tuesday.
Both sides will work towards arriving at a staff level agreement that will subsequently allow the Eurogroup to sign off on the second review of Greece's latest bailout program.
Talks are expected to spread out over a period of two weeks with Tuesday's meeting focusing mostly on fiscal issues and energy market reform. Finance Ministry sources indicated on Monday that privations will also be on the agenda.
In order for a staff level agreement to be struck, all prior actions that form part of the second review must be finalized, including labor, taxation and social security reforms.
Furthermore, the exact content and value of the new measures to be imposed beyond 2018 must be determined, along with so-called counter-measures to offset financial burdens on Greeks. The package is widely expected to include a broadening of the income tax base and further cuts to pensions.
Speaking to reporters on Monday, European Commission spokesman Margaritis Schinas welcomed the return of envoys to Athens, adding that the Commission is convinced solutions could be found to conclude the review and continue reforms in Greece.
Sources close to the Greek government maintain that Athens would like to finalize a deal with creditors by March 20, when the Eurogroup next meets.
Arriving at an agreement to conclude the review is expected to pave the way for lengthier negotiations to begin between Greece's European creditors and the International Monetary Fund over Greek primary surplus targets beyond the end of the existing program in 2018.
The Eurozone and the Washington-based Fund will also need to iron out a deal regarding the debt relief measures that will be granted to Greece at the end of the program. The stance of Berlin is considered key in these talks. German Deputy Finance minister, Jens Spahn, told German radio this week that he considers likely an agreement over the Greek program with IMF participation but without conditional debt relief./IBNA