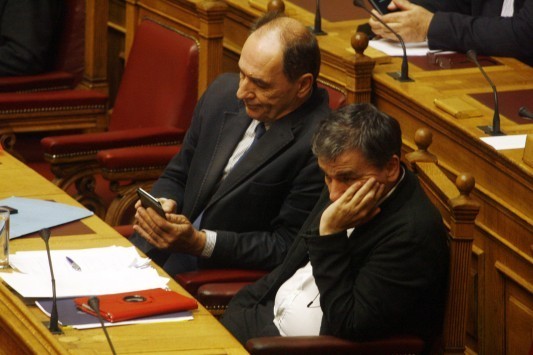 Athens, December 17, 2015/Independent Balkan News Agency
By Olga Mavrou
Greek government was planning a  parallel economic program bill with social justice measures in order to compensate for the unpopular bills IMF an the other lenders oblige the country to adopt, but the lenders vetoed and threatened Greece that unless the parallel program was withdrawn, they would withhold  the next 1 billion euros in aid.
A Greek parliament source said the bill  would now be discussed in January "because the main opposition disagreed" but well informed sources insist that the real setback was IMF and the other creditors.
Senior officials of the eurozone provisionally approved the 1 billion euro aid tranche for Greece after Athens withdrew the disputed parallel economic program from Parliament. The aid will be given on Friday.
"Greece had agreed to shelve a bill with social measures to combat what the government calls the humanitarian crisis in the country until the lenders had a chance to review the measures and their funding" said a source in Eurozone.