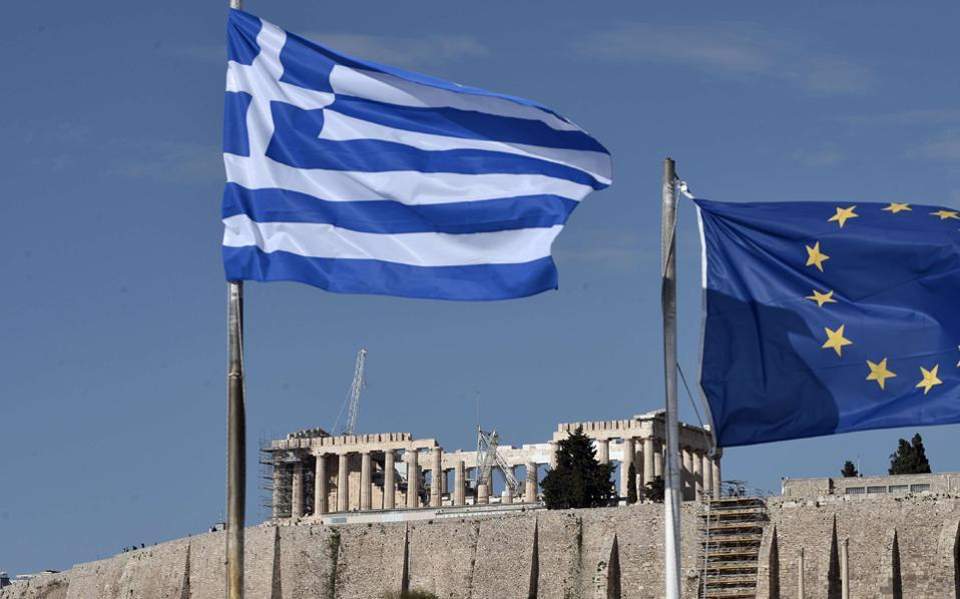 The Euro Working Group convened on Thursday for the first time in 2020. On the sidelines of the meeting, preparations were made for the next visit to Athens of the technical teams from Greece's international creditor institutions.
The so called troika technocrats are expected in the Greek capital mid-January, in order to hold talks with Greek government officials. Subsequently, the mission chiefs of the creditor institutions will visit Athens immediately after the 20 January Eurogroup meeting.
Creditors will discuss pending reforms and fiscal issues tied to the 5th post-bailout review of the Greek economy, at the end of which the institutions will publish relevant reports towards the end of February.
The European Central Bank will issue its first such report on Greece since Christine Lagarde took over as the institution's chief, while the European Commission will also issue its own report under the leadership of newly-elected president Ursula von der Leyen.
The Greek side is expected to raise the issue of channeling additional funds towards growth-oriented policies. In this context, Athens will seek to renegotiate the currently high primary surplus targets. To this end, the New Democracy government is keen to show progress in terms of implementing prior actions and presenting a strong economy in fiscal terms.
Prior actions in the context of the 5th review include a new framework for the protection of primary home owners from foreclosure; measures to reduce the burden of non-performing loans on the banking system; reducing state debt to individuals and business; and pushing through key privatizations.
Meanwhile, addressing Bank of Greece staff, Governor Yiannis Stournaras stated that growth is expected to come in at around 2.5% this year, with a primary surplus of 3.5%, as agreed with creditors.
Stournaras said 2019 was a year of positive developments for the economy and the banking system. He pointed out that the acceleration of the government's reform program, the strengthening of the disposable income of households and increased investments create a positive outlook./ibna