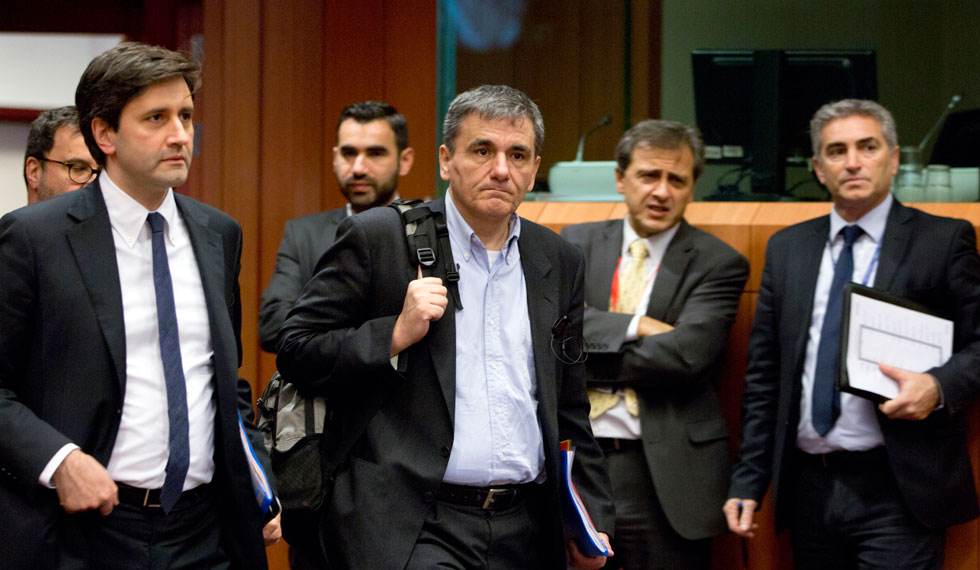 Athens, April 18, 2016/ Independent Balkan News Agency
By Zacharias Petrou
Negotiations on the review of the Greek bailout program in Washington, on the sidelines of the International Monetary Fund spring meeting, resulted in the country's creditors agreeing on a common stance towards the Syriza-ANEL government.
According to sources, the IMF and European Union creditor institutions have agreed to demand Greece pushes through additional austerity measures – mostly tax hikes – that will be ready to automatically kick in should it become clear that a target for a 3.5% of GDP primary surplus by 2018 is not being reached.
This means the Tsipras administration will have to introduce measures worth 3.6 billion euros in addition to the agreed reforms and cost-cutting measures that are expected to rake in 5.5 billion euros by 2018. These will be discussed in greater detail on Monday when talks between the high-ranking "quadriga" officials and the Greek government resume.
The need for additional measures is the result of a compromise the IMF seems to have struck with EU institutions since the latter has insisted that the targets set by Greece in this year's budget will not met and measures being discussed so far are insufficient to secure the success of the bailout program.
Reports in the foreign press provided some indication of what the additional measures would include.
The IMF wants the contingency measures to consist of pension cuts and the scrapping of tax exemptions, rather than increases in tax rates, a person familiar with the talks told the Wall Street Journal. Germany supports contingency measures, say people familiar with the matter, provided that Greece passes them into law now, so that they are triggered automatically if needed, the WSJ suggests.
Greek Finance Minister Euclid Tsakalotos and IMF Managing Director Christine Lagarde discussed the proposals briefly over the weekend. "We had a good conversation with Ms. Lagarde in order to clarify several issues. I think that we will continue the discussions with heads of the institutions on Monday and Tuesday and we are all expecting to seal the deal to proceed with the Eurogroup [on April 22]" Tsakalotos told reporters.
IMF managing director Christine Lagarde said on Saturday that the IMF team will return to Athens next week to continue with the talks on the Greek debt crisis. However, the managing director warned that there might not be "immediate" outcomes.
The Greek response to additional measures being demanded jointly by all its creditor institutions remains to be seen. Analysts point out the Athens may be tempted to agree with the plan if it secures meaningful talks begin immediately on debt relief.