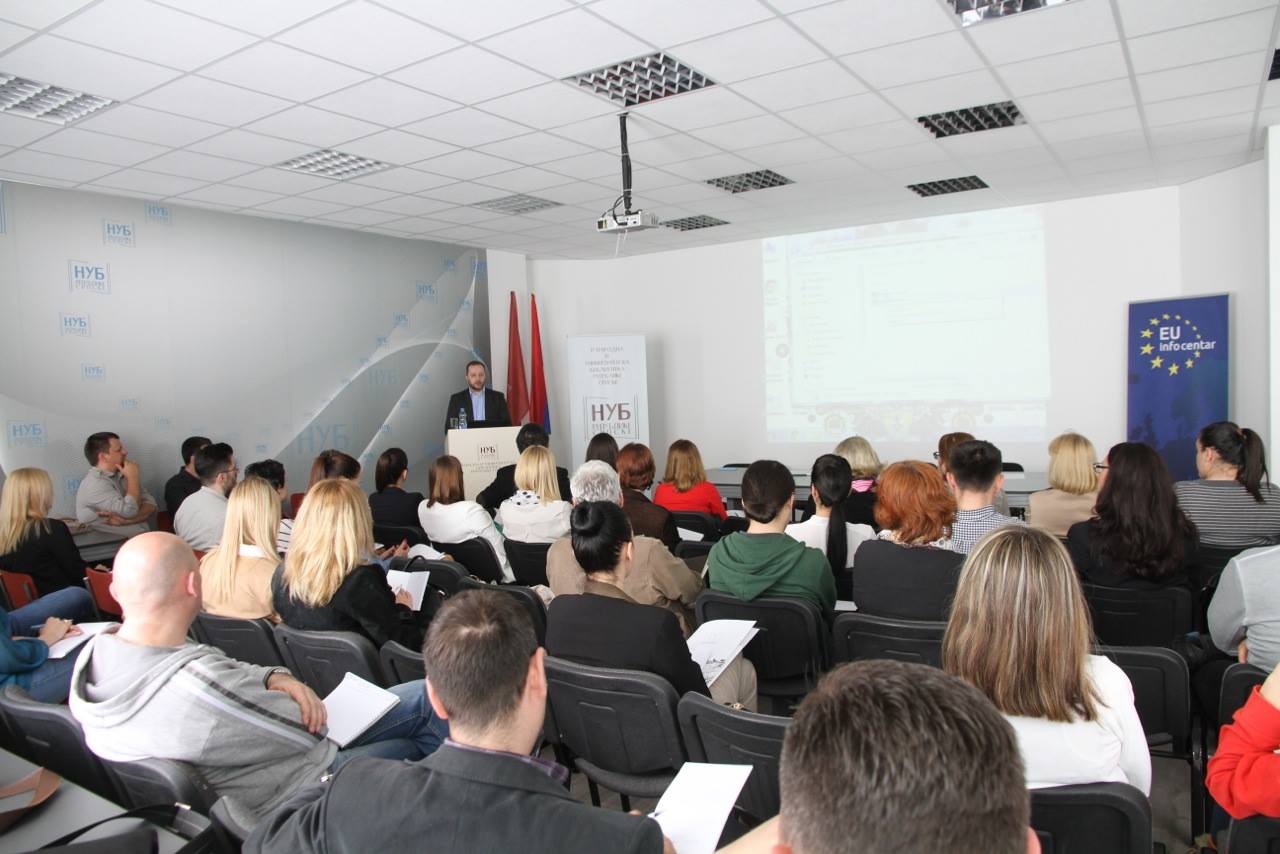 Banja Luka, April 18, 2016/Independent Balkan News Agency
By Mladen Dragojlovic
More than 50 media representatives and professionals in culture and audiovisual sectors had the opportunity to gain the necessary practical knowledge for both reporting and preparing of applications for the programme named "Creative Europe".
The Media briefing was organized in Banja Luka for these professionals and it is the second of six briefings which will be held in BiH. This events were organized by EU Info Centre in BiH and Creative Europe Desk BiH.
EU Info center announced that 'Creative Europe' is the European Commission's framework programme for support to the culture and audiovisual sectors.
"With an overall budget of 1.46 billion euro, the Programme aims to help the cultural and creative sectors seize the opportunities of the digital age and globalisation, and give Europe's culture and media sectors access to new international opportunities, markets, and audiences", emphasized the Centre in its announcement.
Head of MEDIA sub-programme in the BiH Creative Europe Desk, Zoran Galic, noted that sectors which are often neglected can benefit from the programme. Besides filmmakers from BiH, who are most often granted projects within the Creative Europe, Galic expects more involvement from libraries, theatres, publishers and others.
"I strongly believe that the BiH cultural sector can develop good ideas and fund them through this programme. Creative Europe Desk BiH is here to help you achieve it. We are looking forward to questions and ideas, and we are here to help you anytime", Galic said.
Head of Creative Europe Desk Serbia, Dimitrije Tadic, shared useful information and advice on the development of the project idea as well as the application procedure. As he explained, to participate in the programme, organisations from BiH need to find a partner from an EU member state.
"Creative Europe Desk in Serbia has existed for more than ten years and I believe that 'Creative Europe' offers a unique opportunity for BiH organisations and institutions to work with the partners from the EU and the region and to establish sustainable partnerships for the future. Personal cooperation often lasts much beyond the project itself", Tadic said.
Those who are interested in applying for this program are able to select one of three categories: culture, audiovisual and cross-sector projects.