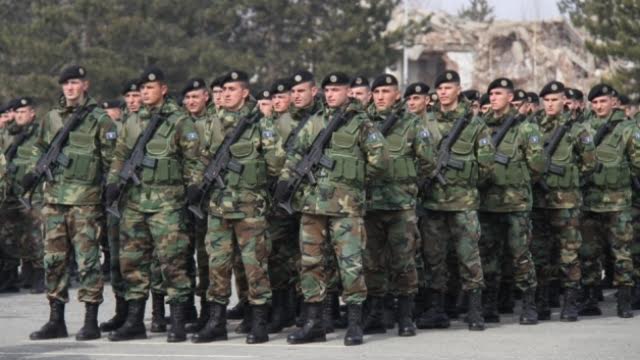 The creation of the Kosovo Armed Forces continues to be prevented by minority MPs in the parliament of Kosovo.
The reluctance of the representatives of the Serb community to vote constitutional changes that would lead to the transformation of the Kosovo Security Force into Armed Forces of Kosovo, has blocked this process.
Kosovo Security Force Minister, Haki Demolli says that no constitutional changes can be made without the votes of the Serb representatives in parliament.
According to him, based on this, cooperation must be made with the international community for the transformation of FSK into Armed Forces.
"We cannot make a unilateral decision, however, our actions must be coordinated with the international community. We have solved many problems with our international partners and I am confident that we will find a solution this time too on the issue of the transformation of FSK into Armed Forces of Kosovo".
Meanwhile, Kosovo's deputy Prime Minister, Branimir Stojanovic from the ranks of the Serb List, who represents the Serb community in the central institutions of Kosovo, has told Serb media that this political subject sticks to its decision not to vote the constitutional amendments which enable the transformation of FSK into Armed Forces.
"Our position on this has not changed. All of this desire to do this seems to be related to populist reasons that political leaders have. There aren't any serious arguments as to why this should happen", Stojanovic said.
NATO officials say that this organization supports the development of the current capacities of FSK, while its transformation remains a legal issue that institutions of Kosovo must address. /balkaneu.com/